Keto Diet – Guide and Tips to help you plan for Weight Loss Success with the Low Carb High Fat Diet The Ketogenic Diet.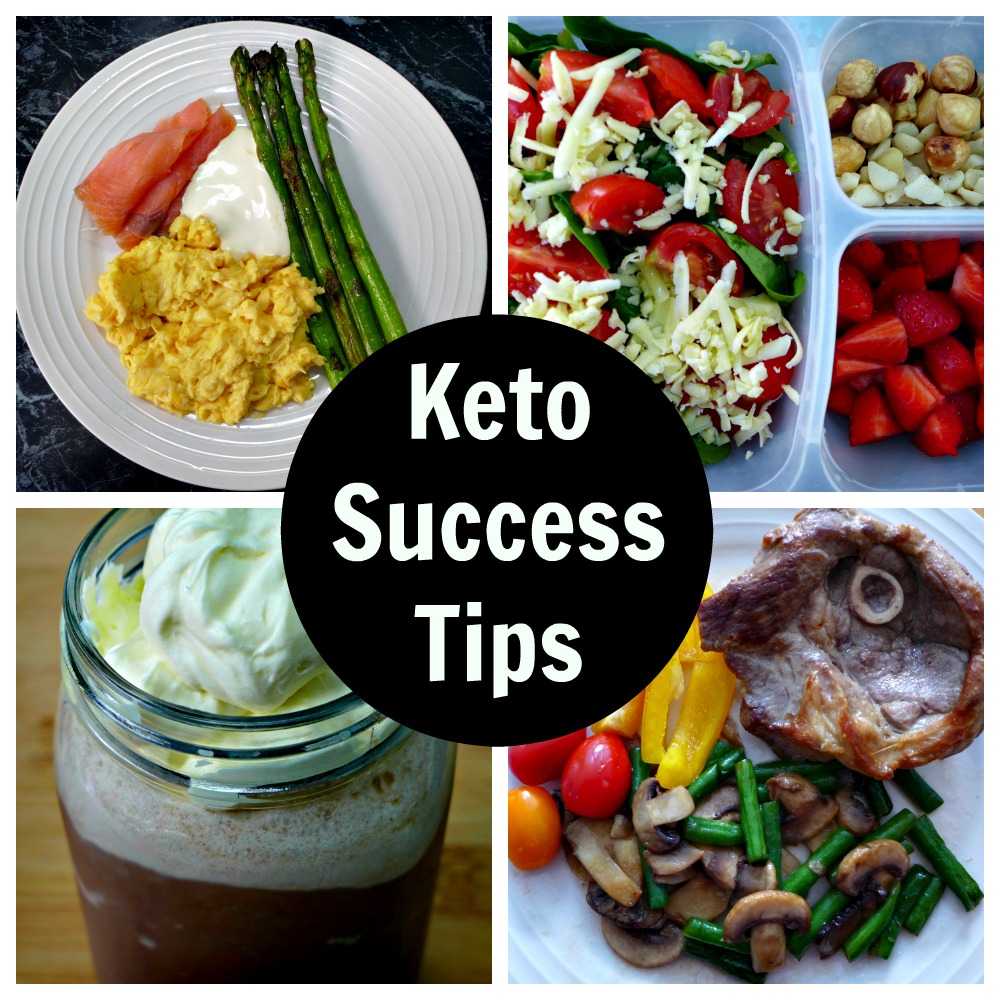 Following a Low Carb High Fat Diet like the Ketogenic Diet (Keto Diet) can be an overwhelming and daunting prospect.
It really doesn't have to be! There are so many resources out there to help you succeed. On this page I'll share my favourite, go to resources that have helped me lose weight while following the Keto Diet.
What is the Keto Diet?
Generally it's a very low carb and high fat diet. The majority of daily calories comes from fat, then protein and lastly carbohydrates. Flipping the nutrition table can put your body into a state of fat burning Ketosis.
Enter your stats into the Keto Calculator and you will be able to calculate your own personal macros. (Consult with your health practitioner for guidance)
Keto Diet Recipes
The prospect of significantly reducing your carbs to minuscule levels puts many dieters off even considering a Keto Diet journey. Once you start exploring the foods that you can eat however, the are so many delicious combinations that it's not easy to get bored.
I've found that I'm consuming more vegetables than ever before (usually a small portion with every meal) and I've been enjoying a wide variety of flavourful meals.
There are SO many amazing resources filled with Keto friendly recipes. My favourite resources include Pinterest (search Keto breakfast/lunch/snacks or whatever Keto friendly ingredient you have to hand), Instagram (search popular hashtags like #keto #ketodiet and #ketofood)and Keto Recipes on Reddit.
You'll also benefit from enrolling in my Low Carb Diet Recipes Course. You'll learn about what foods to include in your low carb keto diet as well as recipes which will help you lose weight. Enter code LOWCARBKETO and Save Over 70%! Click here to learn more.
Keto Diet Videos
On my YouTube Channel I've shared recipes, what I eat in a day and grocery hauls which should give you inspiration and ideas for Keto friendly meals. Here's a whole playlist full of Keto friendly, low carb videos (Remember to subscribe to my channel for more!):

Keto Diet Books
I launched the Quick Start To Keto Diet recently to help those of you wanting to start the Keto Diet but not sure how to begin. It's the helping hand I would have loved when I started and I put it together to help you. Click here to learn more.
For dozens of Easy, Delicious Low Carb Smoothies and Shakes, check out the Low Carb Smoothies & Shakes eBook:
My 3 favourite Keto Cookbooks are:
1. Sweet and Savory Fat Bombs: 100 Delicious Treats for Fat Fasts, Ketogenic, Paleo, and Low-Carb Diets by Martina Slajerova
So far, I've cooked more from this book than any other. The photography is beautiful, the recipes are easy to follow and the results are delicious!
Not only does this book include "traditional" sweet fat bombs, there are also recipes for truffles, savoury fat bombs, frozen fat bombs and even liquid fat bombs.
My favourites include the Lemon and Lime Cheesecake Ice Bombs and the Raspberry and Vanilla Smoothie – my favourite raspberry of all.
2. Quick & Easy Ketogenic Cooking: Meal Plans and Time Saving Paleo Recipes to Inspire Health and Shed Weight by Maria Emmerich
This book is already well tabbed and has a thorough introduction to help you on your Ketogenic Diet plus meal plans in addition to heaps of enticing Low Carb Recipes.
The recipes I can't wait to try include Chocolate Breakfast Custard, Turkey Sushi, Pizza Sticks, Zucchini Tortillas and Flourless Fudgy Brownies.
3. The Wicked Good Ketogenic Diet Cookbook: Easy, Whole Food Keto Recipes for Any Budget by Amanda C Hughes
LOVE most recipes in this cook and plan to cook and enjoy in the near future. I've tabbed every other page and can't wait to sample the recipes contained within it's pages.
The recipes I can't wait to try include Chocolate Peanut Butter Smoothie, Almond Milk Eggnog, Cauliflower Risotto, Baked Zoodles and Cheese and Meyer Lemon Custard.
Keto Meal Plans
Signing up for meal plans where you are guided week by week about what to shop and cook can be a real lifesaver. When I want tailor made Keto Meal Plans, I go to Balanced Keto Weekly Meal Plans to eliminate the time-consuming stress and preparation necessary to successfully follow the Keto Diet. Each weekly plan is delivered straight to your email.

Follow the latest proven, tested and real-world applied research of high-fat, low-carb eating with these planned meals, pre-made shopping lists, and invaluable tips to keep you on track. Stop struggling to decide what to eat, when to eat and how to eat it and start living fat fueled! (Click here to learn more!)
I wish you all the best on your Keto Diet Journey and suggest that you subscribe to receive the FREE Weekly Yummy Inspirations Newsletter, which shares the latest Keto friendly recipes, meal ideas and more. Click here to subscribe.
Disclaimer – this page should not be interpreted as medical advice. It is meant for informational purposes only. Please consult with your health professional before making any dietary changes.
Disclosure – this page contains affiliate links.