Keto Diet For Beginners – The Quick Start To Keto Guide
Keto Diet For Beginners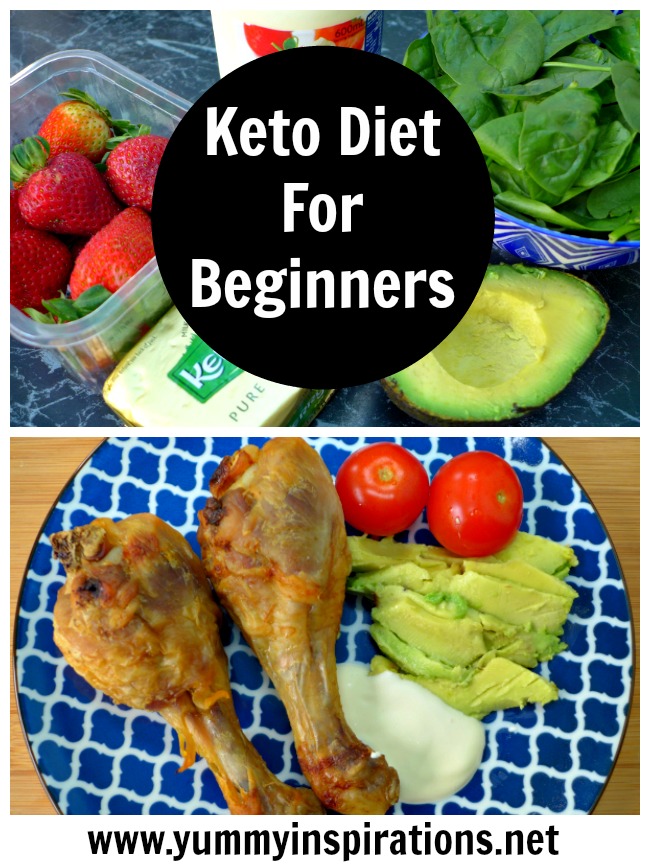 You've probably heard about the amazing benefits and weight loss results of the Ketogenic Diet and you're curious to learn more about the Keto way of eating.
Before discovering the Keto Diet I was incredibly frustrated. Frustrated that I had tried pretty much EVERYTHING to lose weight and was unsuccessful at every attempt.
I was fed up with feeling hungry whenever I was on a diet, which inevitably lead to the end of the diet of the week and putting back on whatever I'd lost.
Keto Discovery…
I've been following the Keto Diet for a while now and have enjoyed awesome health benefits. I've also lost a significant amount of weight and kept it off too.
Best of all, Keto food is AWESOME and I'm NEVER hungry!
Here's a video where I talk you through my 10 Favourite Keto friendly foods, plus there's a lengthy list in my eBook.
When researching the Keto Diet, it can feel like information overload. I try and keep things simple. In this video I shared 10 Keto Diet tips to help you get started and then you can read more about my top 10 tips in this post:
Calculate Your Macros
To figure out your macro and calorie goals, enter your info into the Keto Calculator. This will help provide you with an insight into how to create your own personal Keto Diet plan with the ideal macros and calories just for you.
How Do You Know You're In Ketosis?
It is possible to measure your breath, urine or blood for ketones to help you determine whether you're in Ketosis or not.
Personally, I find that the least invasive, and most cost efficient method is by using Ketone Strips. I've used them myself from time to time to check whether I'm still in Ketosis if I don't feel quite right. It also helps to reassure myself that I'm in Ketosis and what I'm doing is working.
For even more inspiration, check out a playlist full of videos of what I eat in a typical day of low carb, keto diet eating:

Keto Diet Quick Start Guide
I launched the Quick Start To Keto Diet recently to help those of you wanting to start the Keto Diet but not sure how to begin. It's the helping hand I would have loved when I started and I put it together to help you. Click here to learn more.
You'll find easy low carb high fat, keto diet, sugar free meal ideas and inspiration in this eBook.
The Keto Diet Quick Start Guide includes:
* What is the Keto diet?
* How to start The Keto Diet.
* Keto diet food list
* Easy Ideas for breakfast, lunch, dinner, snacks and desserts
This eBook will take you through the foods allowed, how best to construct your own personal Keto Diet and meal ideas to inspire you on your Keto Diet Journey.
Read the overwhelmingly positive reviews about how this book has helped others.
Click here to grab my eBook on Kindle.
Click here to download a PDF to your phone, device or computer.
Disclaimer – this post is meant for informational post only and should not be construed as medical advice. Please consult with your health professional before making any dietary changes.
Disclosure – this post contains affiliate links.