Keto Broccoli Casserole Recipe – Easy low carb broccoli bake recipes – great idea for dinner or a Ketogenic Diet friendly side dish. Loaded with cheese and only 4 ingredients.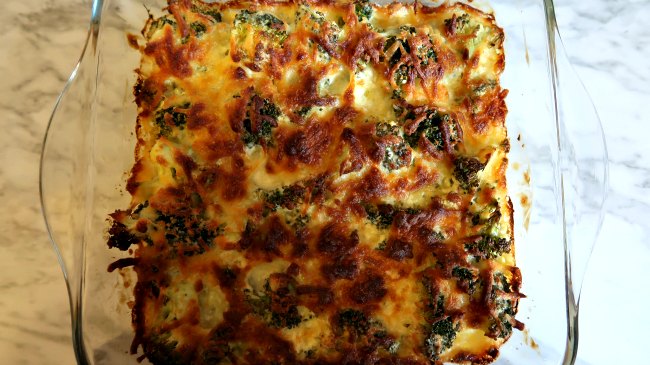 Keto Broccoli Casserole Recipe
If you're not a fan of broccoli, but know you should be getting more greens in your life, then this recipe is for you! The broccoli becomes smothered in the creamy, cheesy sauce. Enhancing the flavour of the broccoli and working deliciously well together.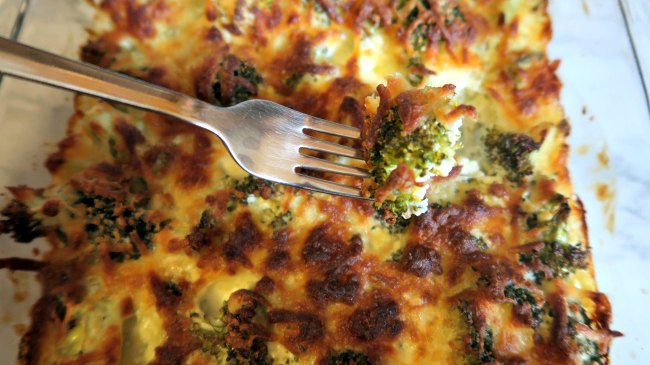 Here's the video where I shared the recipe for this easy Keto Broccoli Casserole along with a full day of eating on my 3rd day back on Keto. The previous day I had a bit of a meat feast, so wanted a day of veg to compensate. You can watch to see what I enjoyed during my full day of eating.
To make this easy keto recipe, fill a baking dish with broccoli. Ideally chopped around the same size, so they cook evenly. The smaller you cook the broccoli, the quicker it will take to cook and crisp up.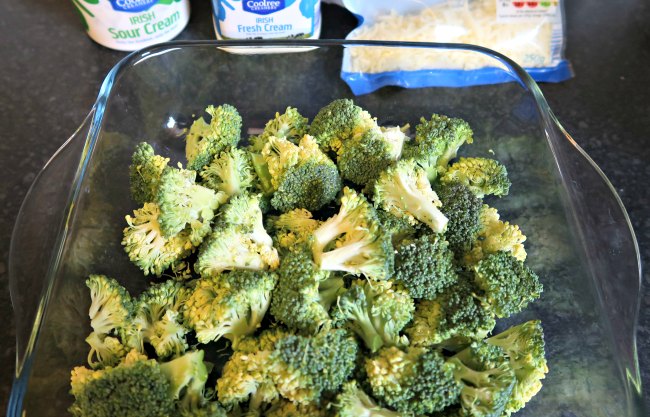 Then, pour over the sour cream and cream. Use a cream which is easy to pour, so that would ideally be single or pouring cream. If you only have double cream, then you can use that instead, just give it a good stir to loosen.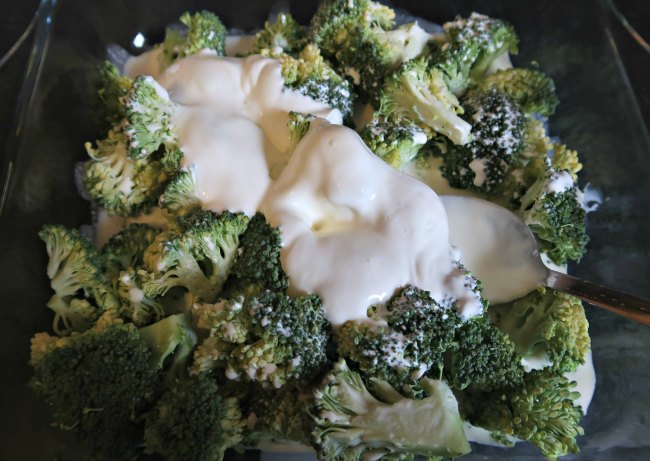 Mix the creams through the broccoli until every stem is coated in sauce. Once well mixed, mix about a third of the cheese through the broccoli and top the dish with the rest of the cheese.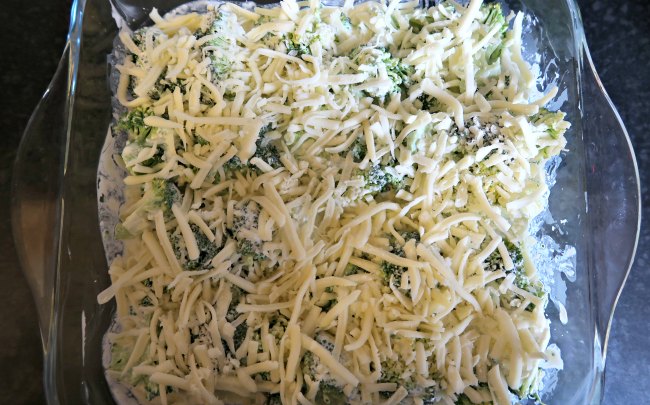 I chose to use a mix of Parmesan and Mozarella, but feel free to use your cheese of choice. And, I counted the cheese as 1 ingredient, because I've made this before with just one cheese, but in this instance went a bit crazy and used two. Feel free to use more than two and you could create a 3, 4 or more cheese Keto Broccoli Casserole.
All that's left to do is bake in your oven, preheated to 180C/350F, for 15 to 20 minutes or until crisp and cheesy to your liking.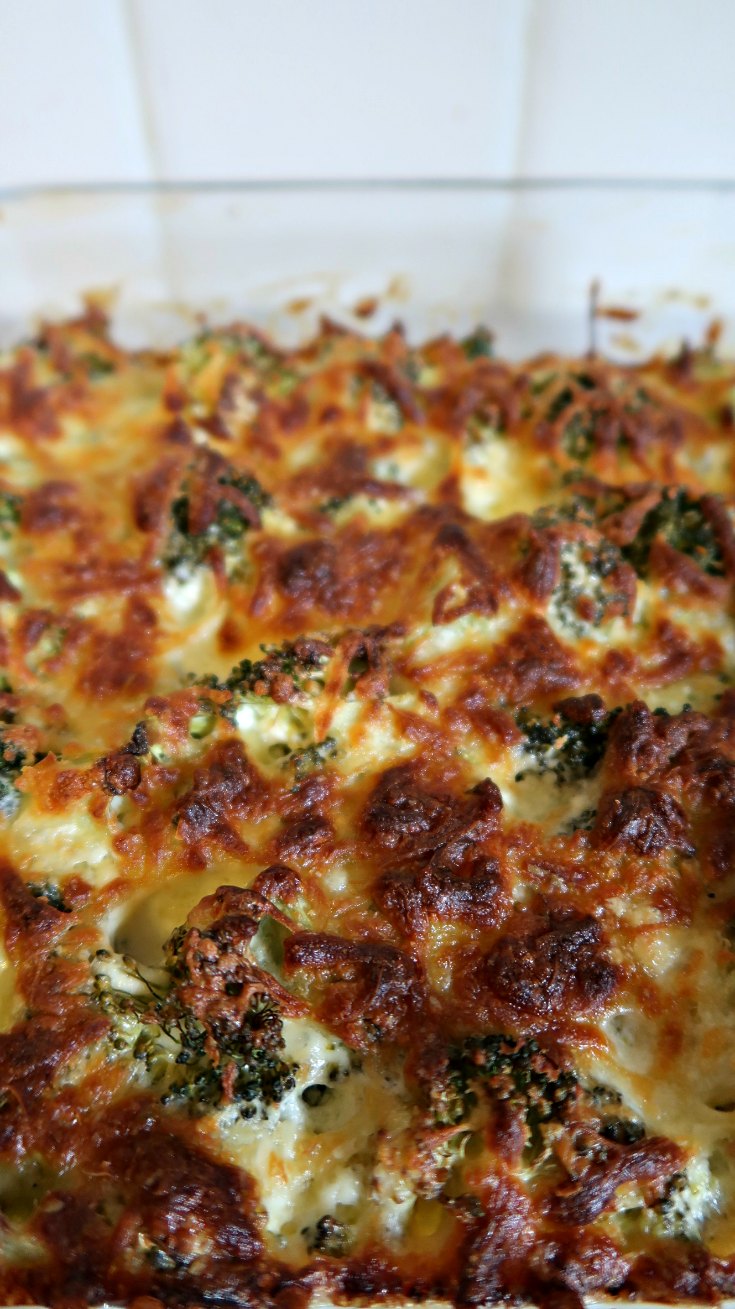 This Keto Broccoli Casserole could be enjoyed as a meal on it's own or as a side dish with your favourite Keto Dinner.
Keto Broccoli Casserole Recipe
1 Head of Broccoli
1/2 Cup Cream
1/2 Cup Sour Cream
1 Cup Grated Cheese
Preheat the oven to 180C/350F and get out an oven proof dish.
Chop the broccoli into bite sized pieces.
Place into the oven proof dish.
Pour over the cream and sour cream.
Stir until the broccoli is well coated in the creams.
Mix through a third of the cheese until well combined.
Top with the remaining cheese.
Place into the oven for 15 to 20 minutes or until crisp and golden.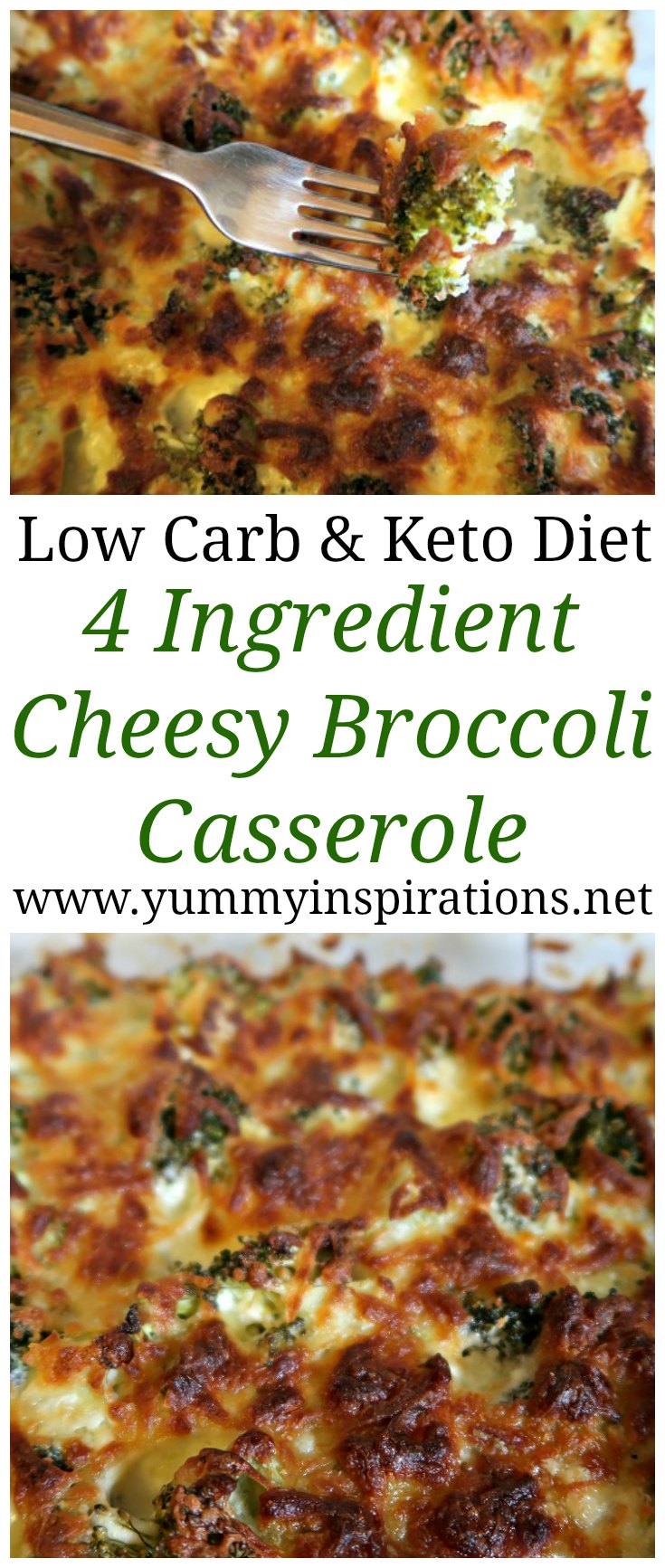 More Easy Keto Dinner Ideas: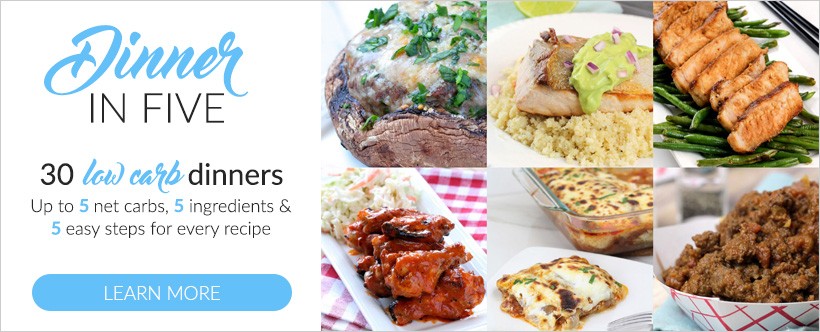 Subscribe to receive the FREE weekly newsletter, packed full of easy recipes and food inspiration plus exclusive, subscriber only content. Click here to Subscribe by Email.
Disclaimer – this post is meant for informational post only and should not be construed as medical advice. Please consult with your health professional before making any dietary changes.
Disclosure – this post contains affiliate links.