7 Low Carb Breakfast Without Eggs Ideas – Easy Keto Breakfasts With No Eggs – Eggless Ketosis Breakfast Recipes Other Than Eggs.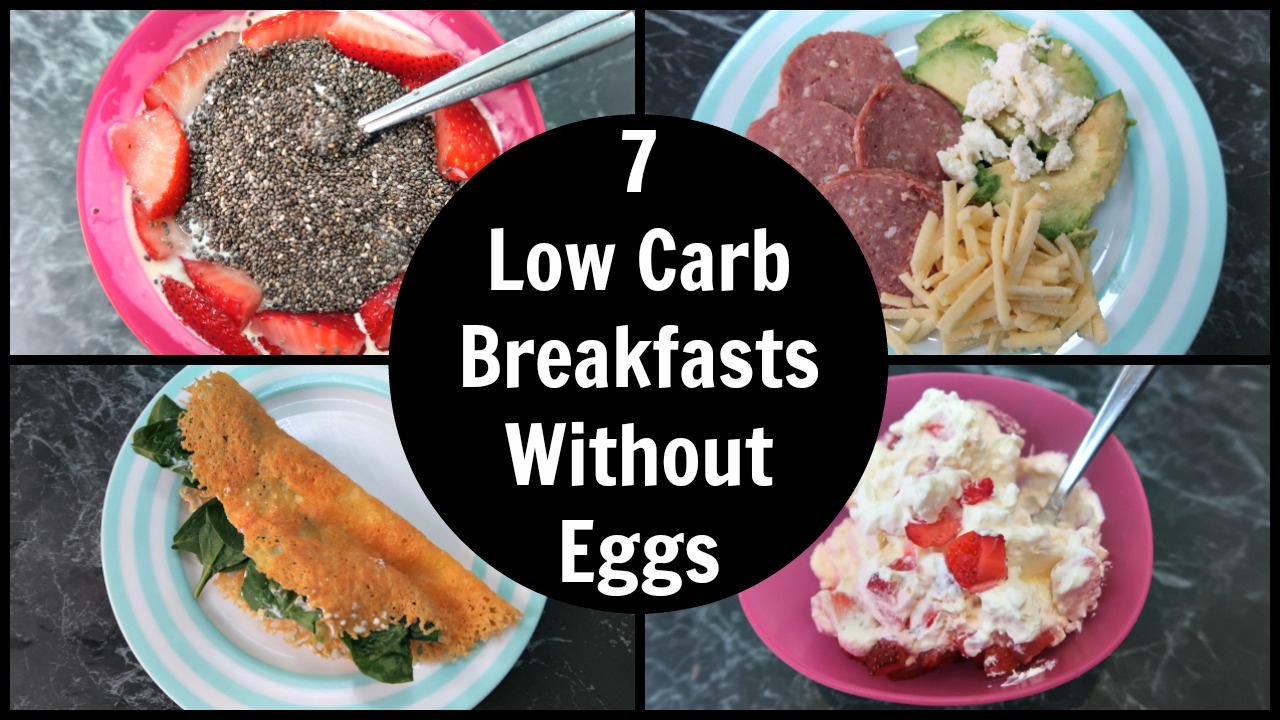 7 Low Carb Breakfast Without Eggs Ideas
A while back I shared  7 Low Carb Breakfast Ideas all of which included excellent eggs. I've had loads of requests for low carb breakfast without eggs ideas and so that's what I'm sharing with you today.
Once you look into it, you'll realise that there are sooooooo many ways to enjoy a low carb, high fat breakfast without an egg in sight. Here are 7:
1. Strawberry Cheesecake Mousse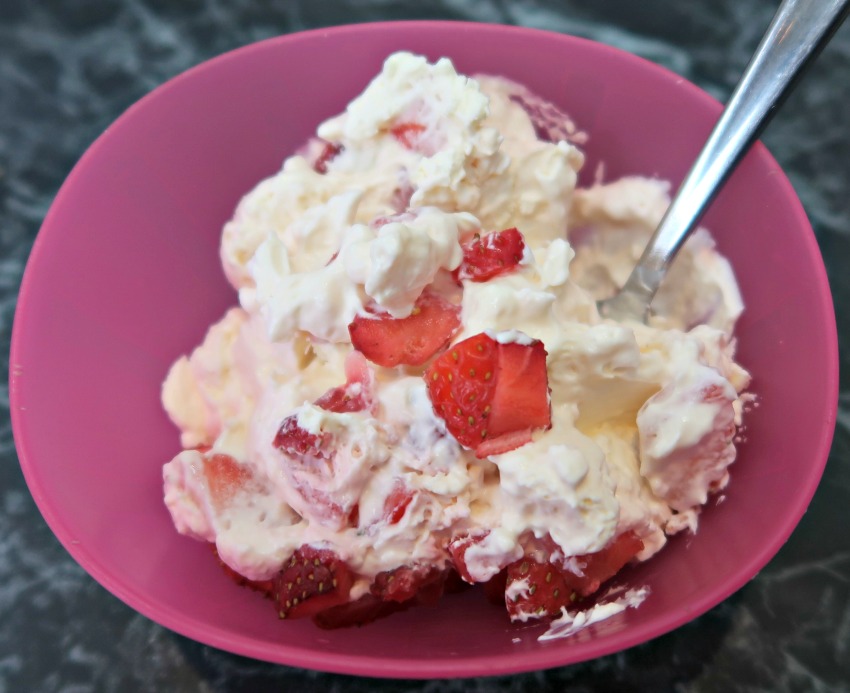 Cheesecake for breakfast? Why not?! This delightful dish was shared recently on my blog and makes an excellent low carb high fat breakfast.
Click here for the full recipe.
2. Smoothie Bowl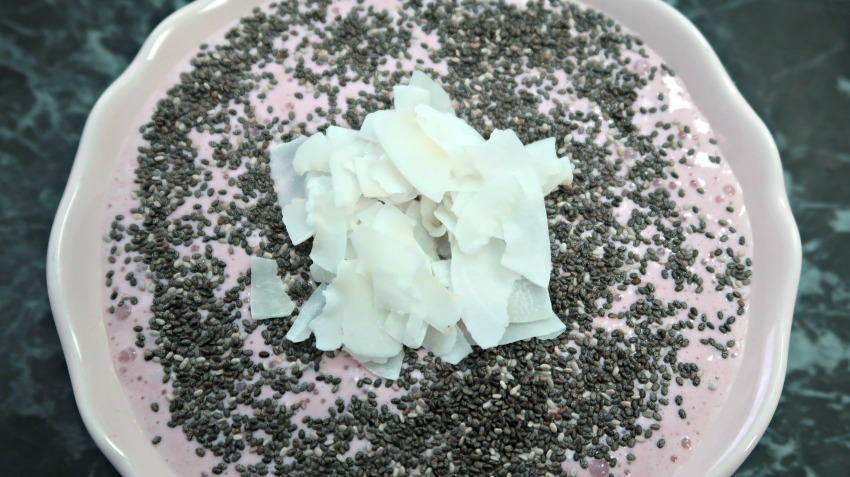 You could make the above pictured berry smoothie bowl or a Low Carb Green Smoothie Bowl.
Note that there are 15 net carbs in a cup a raspberries, so decide how many carbs you'd like to allocate to your breakfast. I chose to include 1/3 cup, so 5 carbs for my breakfast bowl. I blended the berries together with 1/3 cup cream, 1/3 cup almond milk, 1/3 cup ice cubes and a scoop of protein powder.
You could of course pour your creation into a glass to drink or my preference is pouring it into a bowl and then topping it with keto friendly toppings. Here are some ideas:
Nuts
Coconut – shredded, chips, dessicated
Berries (if you have the carb allowance)
3. Breakfast Fry Up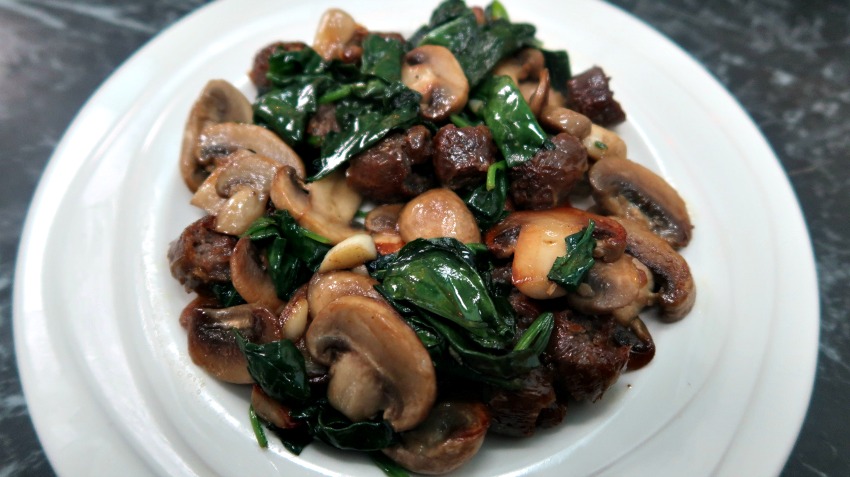 When you feel like a hot breakfast without eggs, go for a breakfast fry up. Raid the fridge for vegetables and protein leftovers and cook to your liking in heaps of butter or coconut oil.
Here are some ingredient ideas:
Sausages
Roast Meat
Corned Beef
Bacon
Roast Chicken
Mushrooms
Garlic
Spinach
Cauliflower
Broccoli
Sprouts
Top your dish with sour cream for extra healthy fat.
4. Breakfast Platter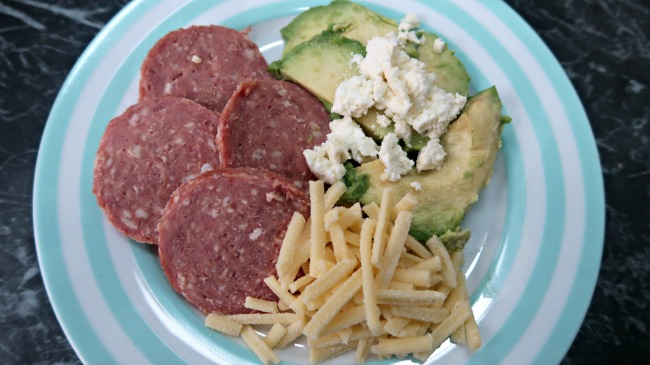 When a cold and savoury breakfast is what you're after, then put together a breakfast platter.
Here are some ingredient ideas:
Salami
Grated Cheese
Avocado
Feta
Brie
Spinach
Sour Cream
5. Yoghurt Bowl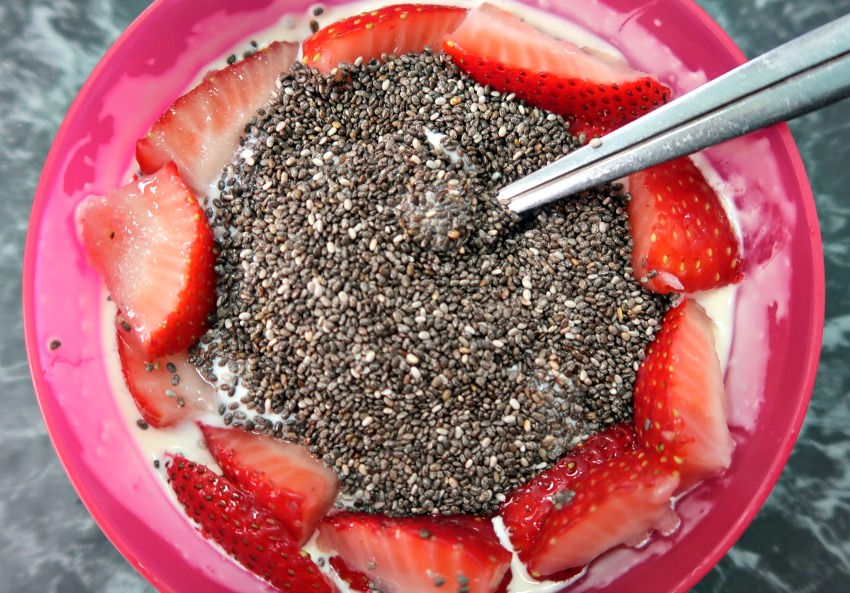 In a bowl, combine together low carb yoghurt with cream and top with berries and chia seeds.
You could make this and enjoy the bowl full straight away or prepare it the night before, give it a good mix, store it in the fridge and then you'll have a lovely thick chia seed pudding for breakfast.
6. Breakfast Protein Shake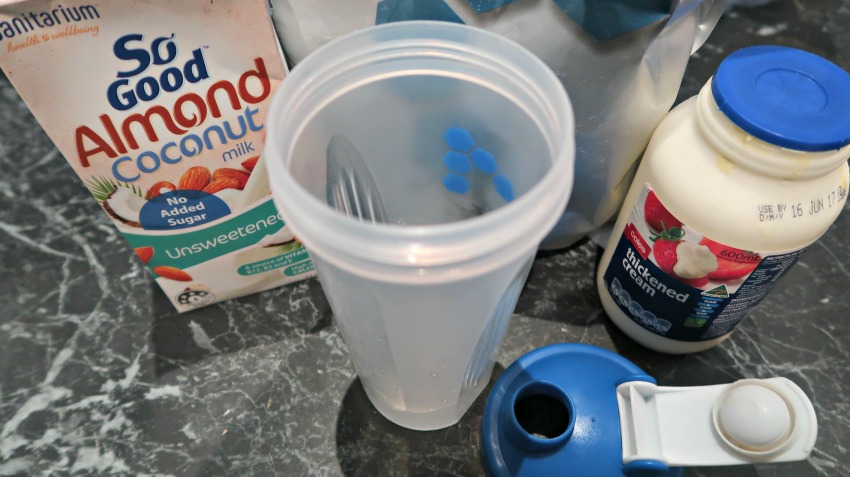 When you need to make a breakfast on the run then consider a protein shake. Mix together your favourite low carb protein powder with almond milk and a serving of cream for extra fat. Shake it up and you have breakfast!
7. Breakfast Tacos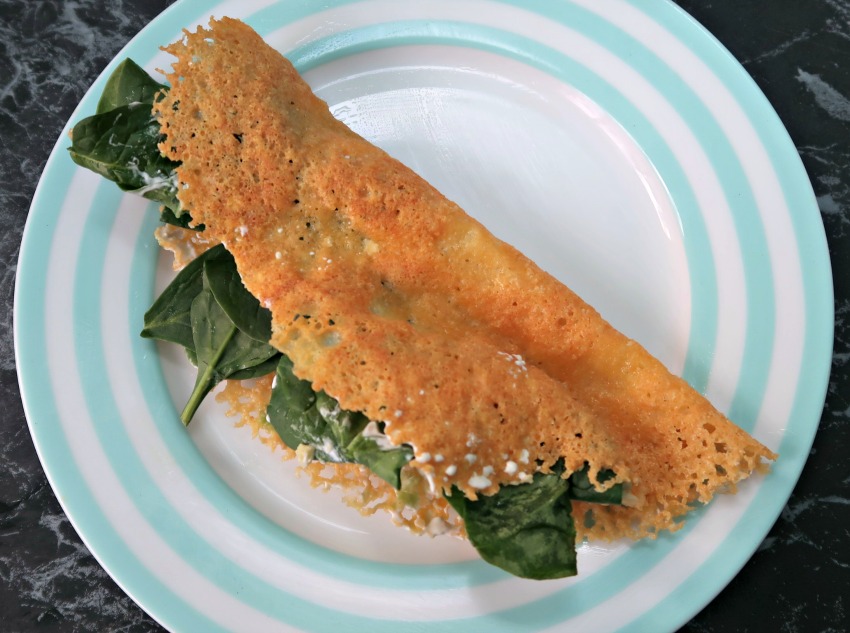 All you need is grated cheese to make breakfast tacos. You simply melt 1/2 cup of cheese in a frying pan and be patient and let it melt and crisp up and eventually you'll have a cheese taco. Once cooked, remove to a plate and fold over to form your taco.
Here are some filling ideas:
Avocado
Sour Cream
Spinach
Leftover meat/chicken/sausages
Salami
Low Carb Breakfast Without Eggs Video
Here's the video where I talk you through these breakfasts in more detail. Hit play below or click here to watch on YouTube.

More Low Carb Breakfasts:
7 Low Carb Vegetarian Breakfast Ideas
I launched the Quick Start To Keto Diet recently to help those of you wanting to start the Keto Diet but not sure how to begin. It's the helping hand I would have loved when I started and I put it together to help you. Click here to learn more.
Subscribe to receive the FREE weekly newsletter, packed full of easy recipes and food inspiration plus exclusive, subscriber only content. Click here to Subscribe by Email.
Disclaimer – this post is meant for informational post only and should not be construed as medical advice. Please consult with your health professional before making any dietary changes.
Disclosure – this post contains affiliate links.