7 Low Carb Breakfast Ideas – A Week of Easy Keto Breakfasts that are LCHF and Ketogenic Diet friendly – without eggs, vegetarian and meaty options.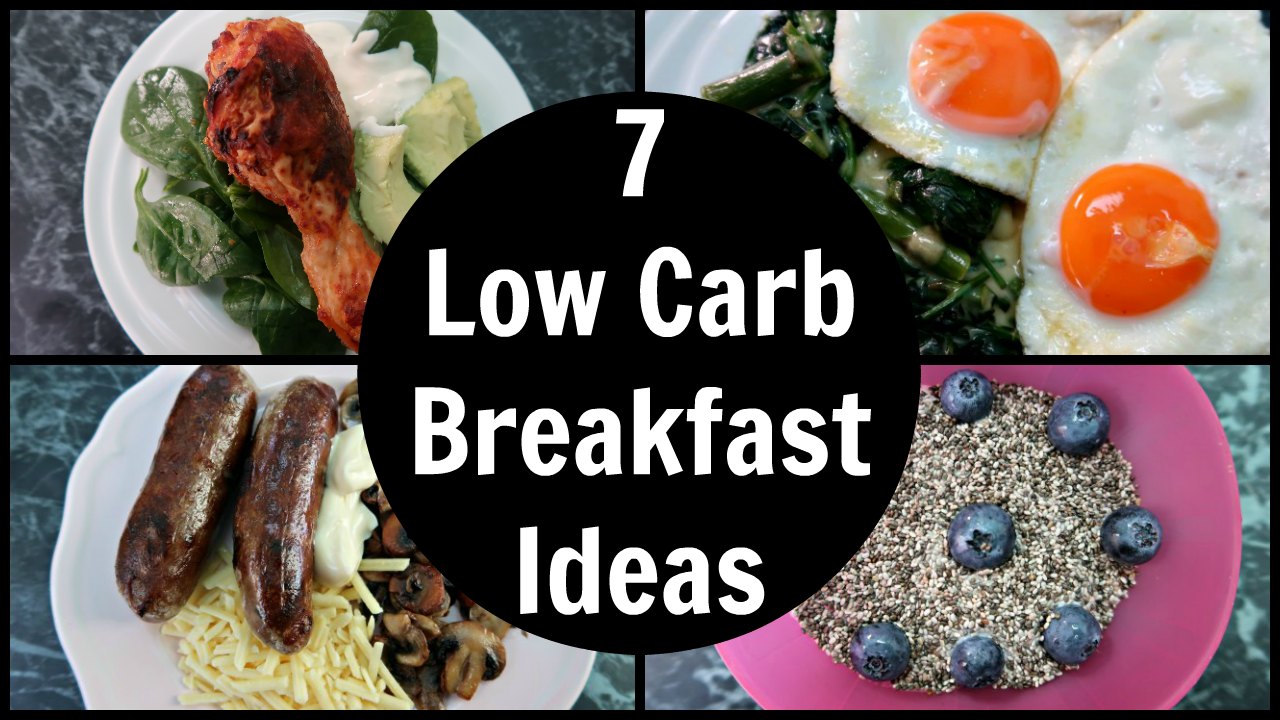 7 Low Carb Breakfast Ideas
Time flies when you're enjoying a variety of breakfasts! It was a year ago that I shared the previous edition of a week of low carb breakfast ideas. (I've also since shared versions without eggs and vegetarian inspirations.)
So, I thought it was time for a fresh collection of low carb breakfast ideas for you. I filmed/photographed these over a typical week, where I rotate between meaty, vegetarian and egg free breakfasts. Enjoy!
Day 1 – Fried Eggs and Greens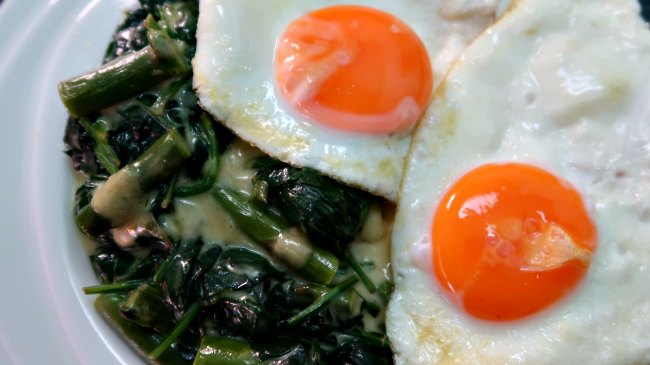 I started my week with a meat free, vegetarian breakfast of fried eggs with a side of greens. You can use your greens of choice. Mine were asparagus and spinach in this instance.
To make this easy keto breakfast, saute asparagus in butter until almost cooked, then add spinach until wilted and finally a generous dollop (or 2) of Mascarpone Cheese.
Move your creamed spinach and asparagus to a plate and then fry your eggs until done to your liking. Then, serve and enjoy!
Day 2 -Yoghurt Breakfast Bowl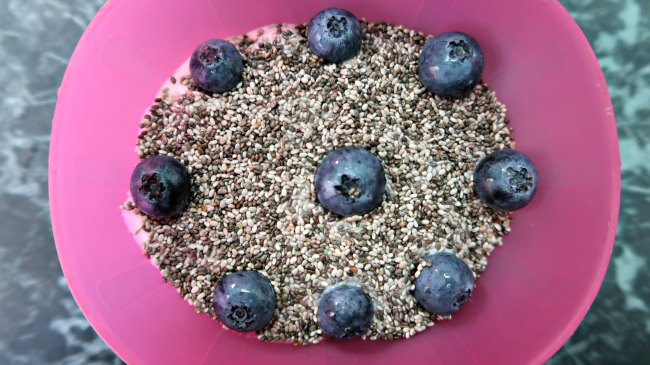 Pick the lowest carb yoghurt you can find and to elevate the fat content, consider stirring through a couple of tablespoons of cream. You can enjoy your breakfast bowl with your chosen combination from the following toppings:
Chia Seeds
Blueberries
Strawberries
Raspberries
Shredded/Desiccated Coconut
Nuts – almonds, macadamias etc.
Pumpkin Seeds/Sunflower Seeds
Nut Butter
Day 3 – Sausage Fry Up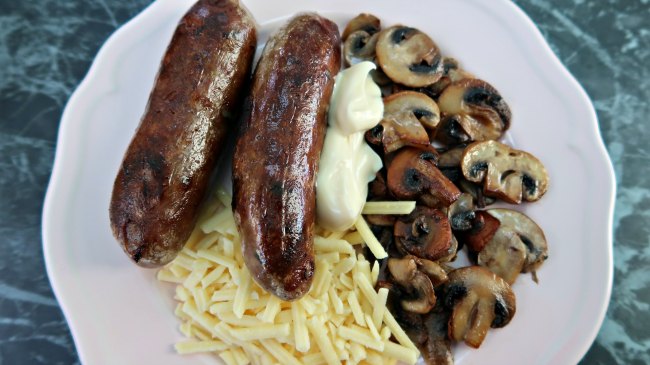 Cook up a batch of low carb sausages, along with one or two keto friendly vegetables like mushrooms, cauliflower, broccoli or zucchini.
Serve your sausages with your chosen sides, mine are usually grated cheese and sour cream or mayonnaise.
Day 4 – Scrambled Eggs with Broccoli & Cheese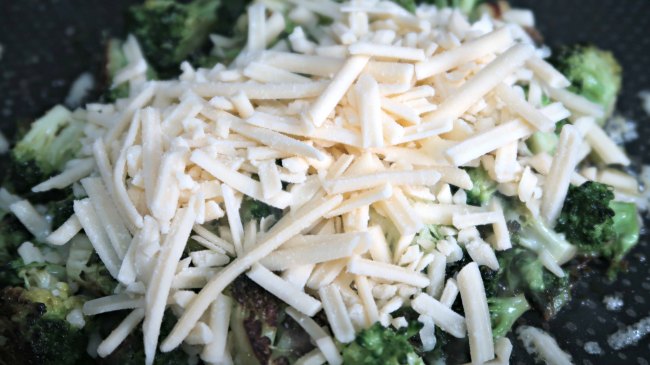 I just love scrambling vegetables and cheese into eggs, mixing and matching depending on what's in season and what I feel like.
In this instance there's broccoli cooked in heaps of butter and then smothered in cheese and eggs, beaten with cream. The eggs are scrambled to perfection to create a delicious dish of broccoli and cheesy goodness.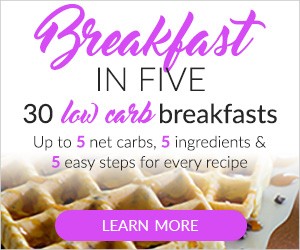 Day 5 – Cheese Omelette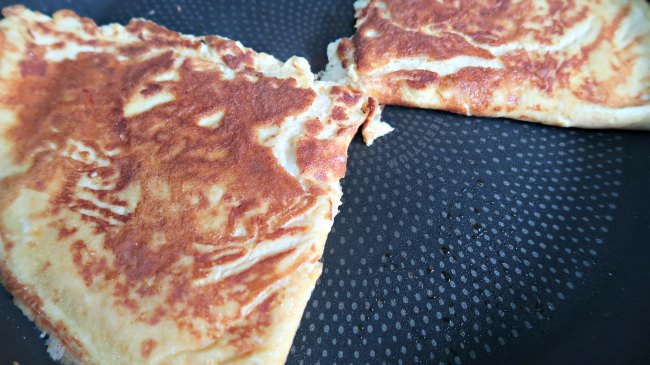 Whisk together 2-3 eggs and a couple of tablespoons of cream, per person. Heat butter in a frying pan and when hot, pour in your egg mixture. Create an omelette and then fill it with your filling/s of choice. I went for just cheese in this instance, but here are more ideas for low carb and keto diet friendly omelette fillings:
Cooked Mushrooms
Cooked Broccoli
Salami
Leftover meat/chicken
Parmesan/Feta/Brie or your cheese of choice
Spinach
Day 6 – Best Ever Chicken Bake Leftovers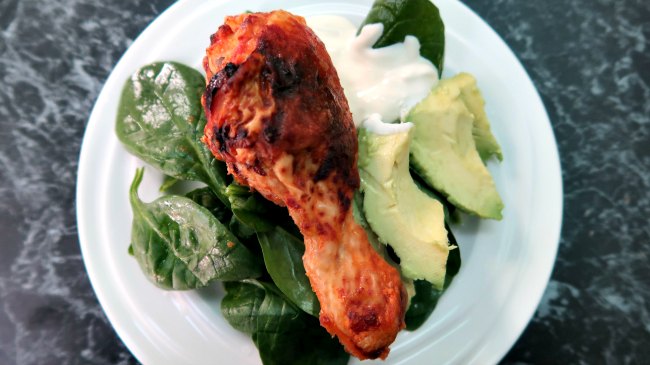 Here's the video where you can watch me prepare the best ever chicken bake dish, step by step:

You CAN have leftovers for breakfast! One of my favourites is a plate full of my best ever chicken bake recipe (get it here) and a couple of vegetable sides (avocado and spinach) with a dreamy dollop of sour cream.
Day 7 – Big Breakfast Fry Up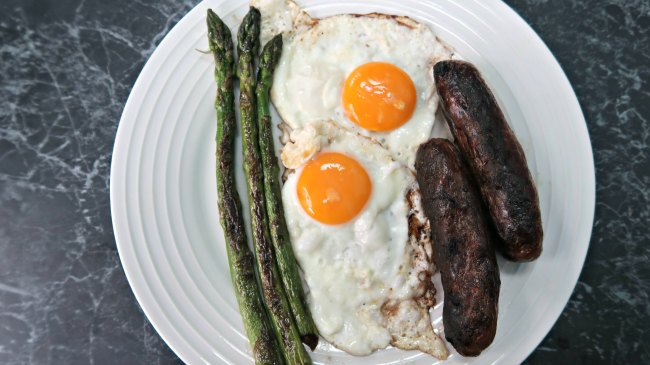 For my final breakfast for the week I made a MASSIVE fry up with sausages, crispy fried eggs and vegetables. It's kind of like an end of week, empty the contents of your fridge into a frying pan breakfast!
You can fry up any vegetables you like, a meaty portion and eggs any way to create your own low carb breakfast inspiration.
7 Low Carb Breakfast Ideas Video
Here's the video where I talk you through my week of easy keto breakfasts. Hit play below or click here to watch on YouTube.

For more Easy Low Carb Breakfast Ideas check out Breakfast in 5, where you'll get 30 low carb breakfasts with up to 5 net carbs, 5 ingredients and 5 easy steps for every recipe. Click here to learn more.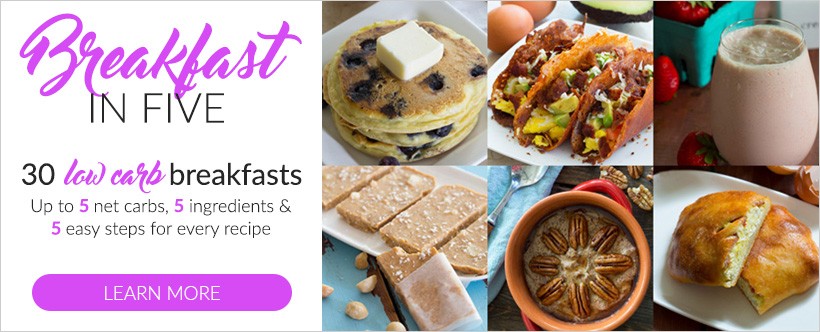 Subscribe to receive the FREE weekly newsletter, packed full of easy recipes and food inspiration plus exclusive, subscriber only content. Click here to Subscribe by Email.
Disclaimer – this post is meant for informational post only and should not be construed as medical advice. Please consult with your health professional before making any dietary changes.
Disclosure – this post contains affiliate links.