2 Ingredient Keto Deviled Eggs Recipe – These low carb deviled eggs have no mayo or mustard and are so easy to make. Great as a Keto Snack Idea or Appetizer.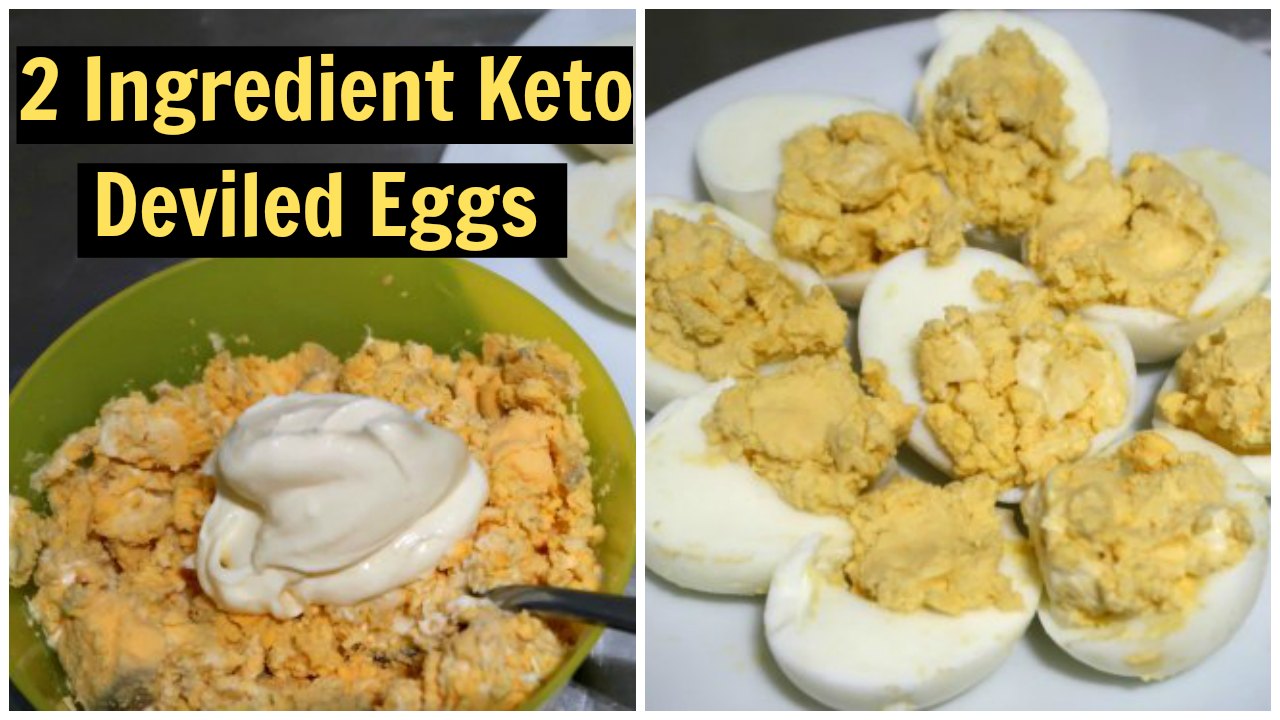 2 Ingredient Keto Deviled Eggs Recipe
You'll be surprised to discover that you can create Keto Deviled Eggs with just two ingredients. And it's so easy, once you know how, you'll be making them all the time!
To make Keto Deviled Eggs, first you need to make hard boiled eggs. There are loads of methods for making hard boiled eggs, and we all have our favourite.
Here's mine:
Place eggs into a small saucepan.
Cover with water.
Bring up to the boil.
When boiling, time 10 minutes.
Once the eggs have boiled for 10 minutes, remove from the heat.
Allow to cool completely.
Peel for perfect hard boiled eggs.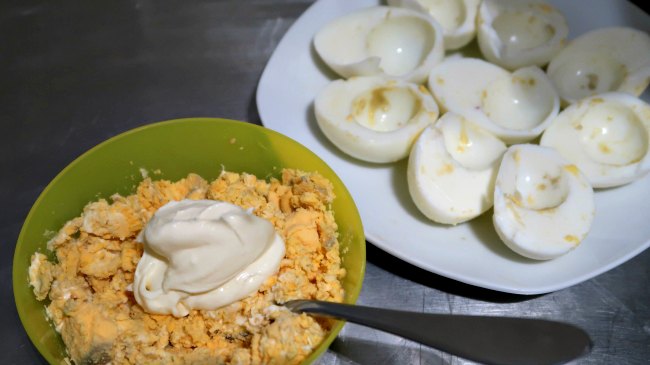 How to make Keto Deviled Eggs
Once you have your hard boiled eggs, it's time to create keto deviled eggs.
Here's how:
Cut the hard boiled eggs in half.
Carefully scoop out the egg yolks and place into a bowl.
Once you have all of the yolks in a bowl, mix through sour cream.
Mash until smooth.
Fill the empty egg whites with the egg yolk and sour cream mixture.
Enjoy straight away or refrigerate and use within a day or so.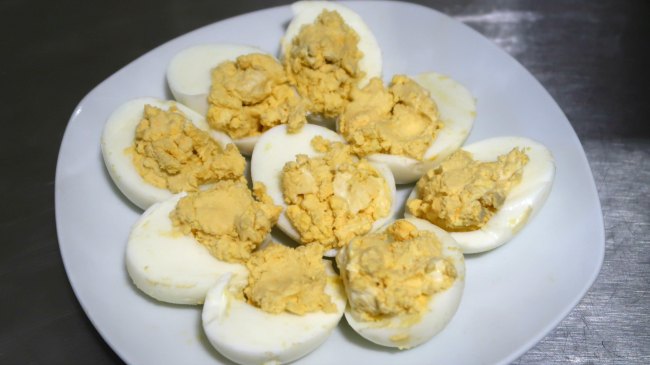 These deviled eggs taste delicious with just egg and sour cream. If you'd like to flavour yours further, here are some ideas:
Salt & Pepper
Avocado
Mustard
Mayonnaise
Herbs such as chives
Paprika
2 Ingredient Keto Deviled Eggs Video
Here's the video where you can watch the Keto Deviled Eggs being prepared, step by step. Hit play below or click here to watch on YouTube.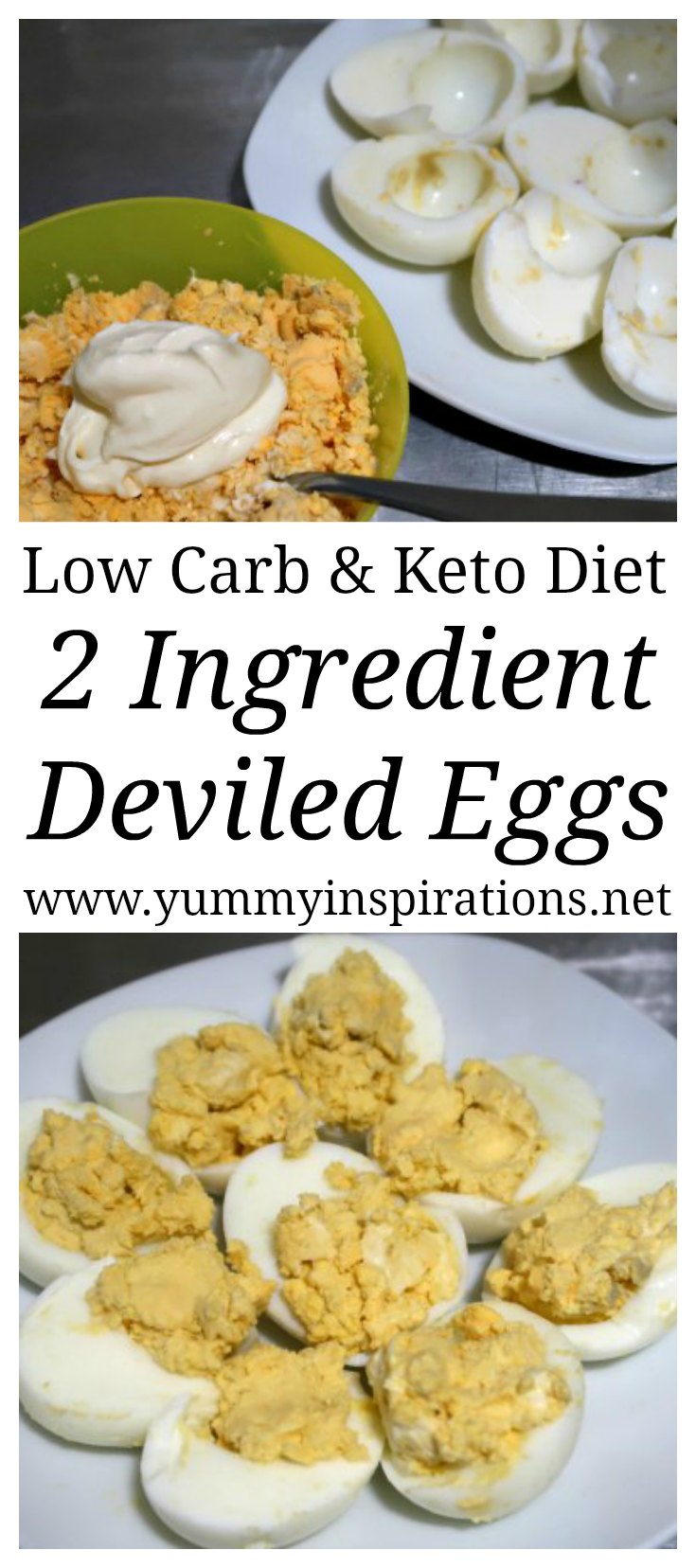 Subscribe to receive the FREE weekly newsletter, packed full of easy recipes and food inspiration plus exclusive, subscriber only content. Click here to Subscribe by Email.
Disclaimer – this post is meant for informational post only and should not be construed as medical advice. Please consult with your health professional before making any dietary changes.
Disclosure – this post contains affiliate links.