Low Carb Hotel Breakfast Buffet Options – Keto Meals and Food Ideas for when you are faced with a breakfast buffet while traveling.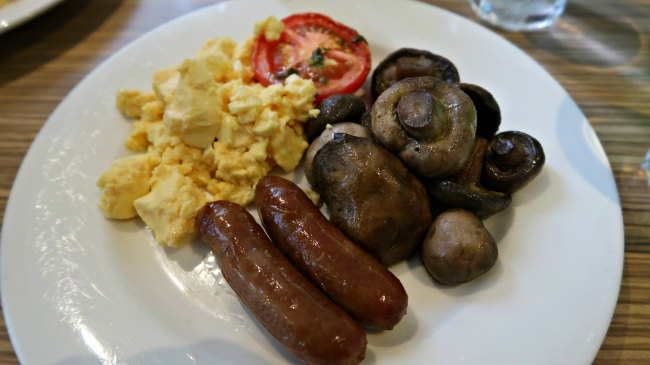 Low Carb Hotel Breakfast Buffet Options
Recently we played tourist in our (current) home city of Melbourne by spending a night at a hotel, so we could eat and explore at our leisure with our young kids. We enjoyed a breakfast buffet the following morning, which is often the highlight of a hotel stay for me.
When you're faced with a breakfast buffet, you'll be pleased to discover that there are actually plenty of low carb options. Here's what I found as well as some ideas of other items to keep an eye out for.
Eggs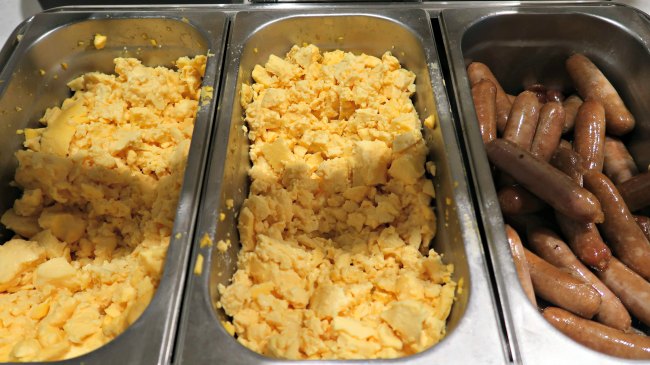 There were scrambled eggs on offer and you could also order eggs to be freshly cooked for you. I saw others order plates of poached and fried eggs.
Vegetables
There were mushrooms and tomatoes on offer in this instance but I've also seen spinach and other vegetables to choose from that are low carb friendly.
Meat
There was bacon and lamb sausages on offer, but you may also find other types of meats to choose from.
Soup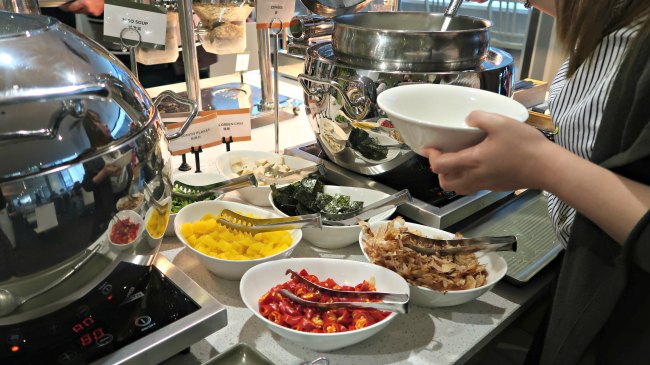 Depending where in the world you are, you may find soup on offer. There was miso soup and a host of fermented vegetables to choose from at the breakfast buffet here in Melbourne.
Yoghurt
You do need to be careful with yoghurt, as it may be loaded with sugar and hidden carbs. If there's plain natural, unsweetened or Greek style yoghurt then that tends to be the safest, lowest carb option at a low carb hotel breakfast buffet.
Fruit
There's often a wide selection of fresh fruit on display. Head for the berries and mix through natural yoghurt or ask for some cream to enjoy a breakfast treat of berries and cream.
Coffee
Go for black coffee and ask for either cream or add a knob of butter for bulletproof coffee on the go, which, to be honest, won't be the greatest but it should give you some sort of morning coffee fix!
My Low Carb Hotel Breakfast Plate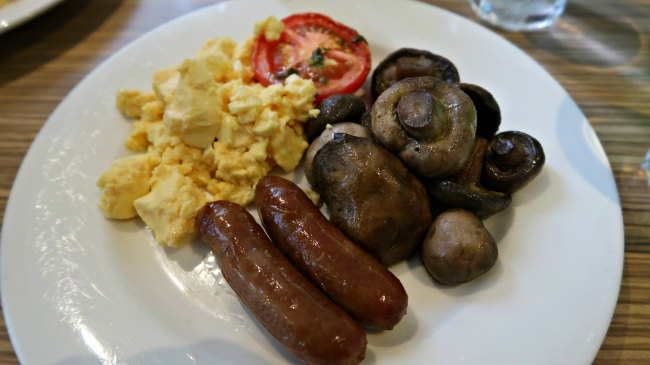 Above you'll see the breakfast I put together that fuelled me for a morning of sightseeing around Melbourne.
While in the city, I filmed a look at all of the meals I enjoyed through the day, including more info about my big breakfast. Hit play below to watch or click here to watch on YouTube.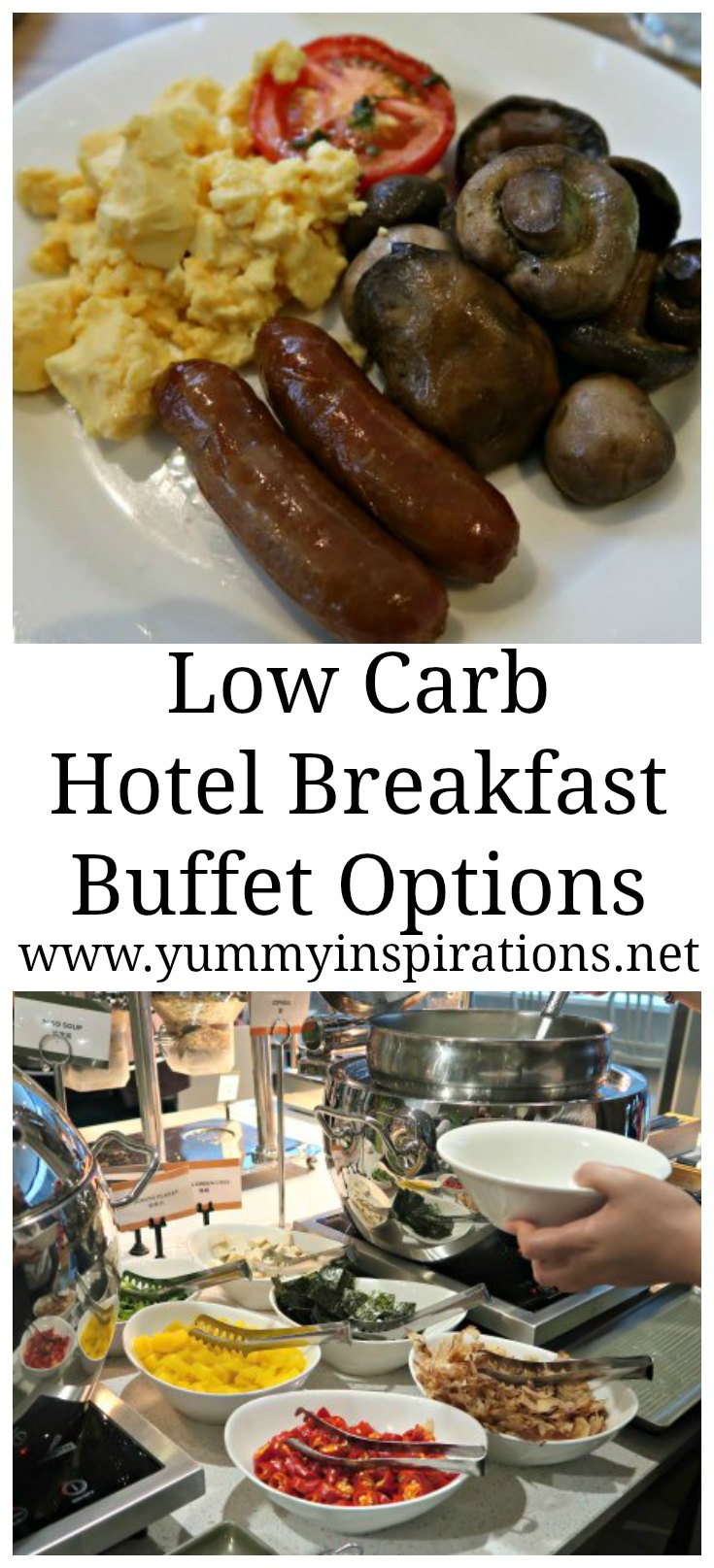 More Keto Travel Inspiration:
Singapore Airlines Low Carb Meals Review
Subscribe to receive the FREE weekly newsletter, packed full of easy recipes and food inspiration plus exclusive, subscriber only content. Click here to Subscribe by Email.
Disclaimer – this post is meant for informational post only and should not be construed as medical advice. Please consult with your health professional before making any dietary changes.
Disclosure – this post contains affiliate links.