Easy Keto Chia Pudding Recipe – A Low Carb Breakfast Recipes with Chia Seeds which you can make using heavy cream, coconut milk, vanilla and other Atkins friendly ingredients.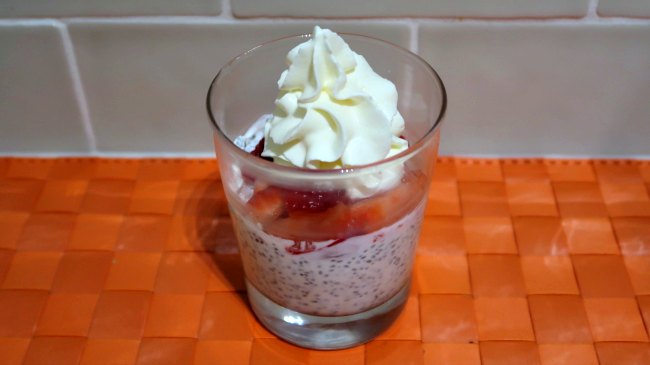 Easy Keto Chia Pudding Recipe
I love experimenting with Chia Seeds and making all sorts of chia seed pudding flavour combinations.
Are Chia Seeds Low Carb?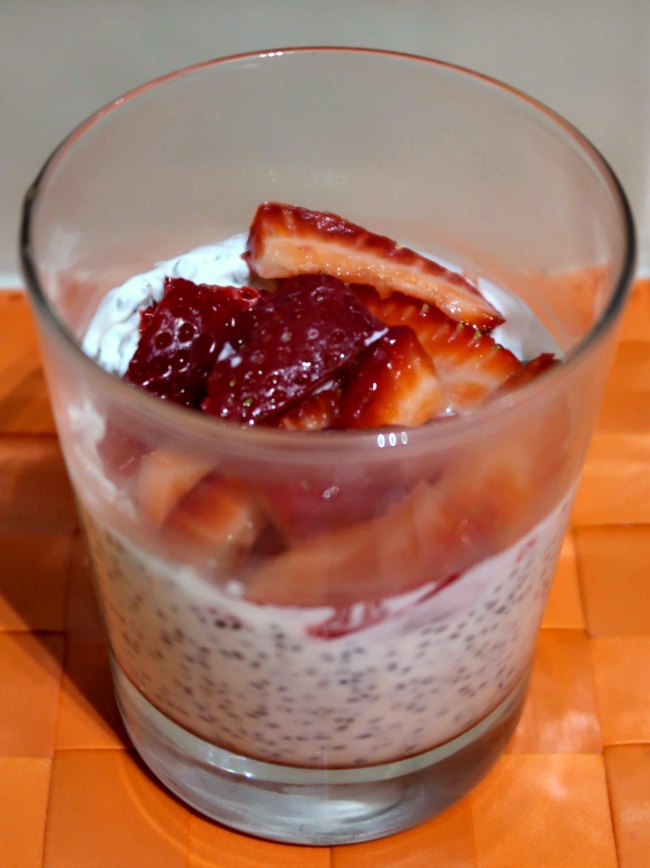 I'm often asked whether Chia Seeds are low carb and allowed on the Keto Diet. And the answer is – YES! Chia Seeds are a powerhouse of nutrition and the carb content is mostly fiber, making it wonderfully keto friendly.
How Many net carbs in Chia Seeds?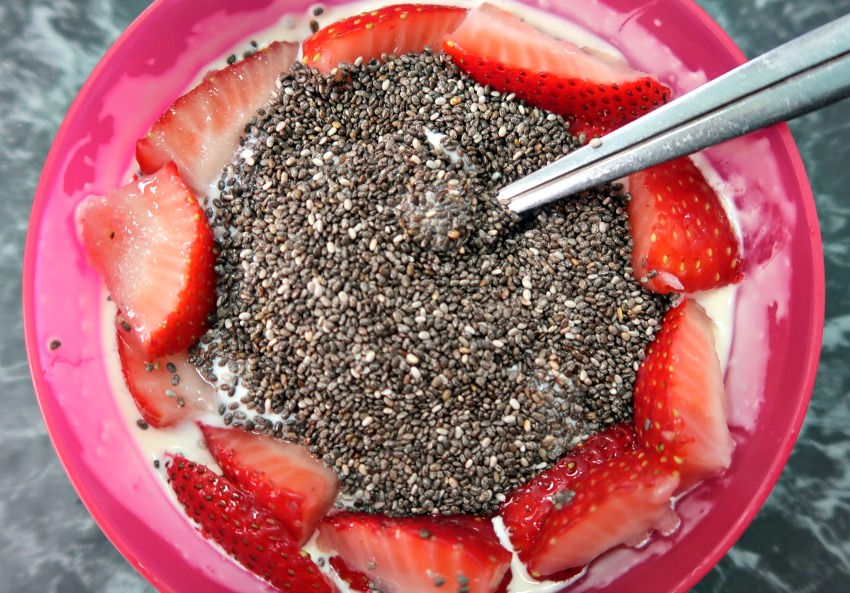 So, just how many net carbs are there in chia seeds? Well, for the 2 tablespoon portion listed in this recipe there are 2 net carbs.
How To Make Keto Chia Seed Puddings
Actually making a Keto Chia Pudding couldn't be easier. Start with 2 tablespoons of Chia Seeds, place them into a bowl, glass or jar.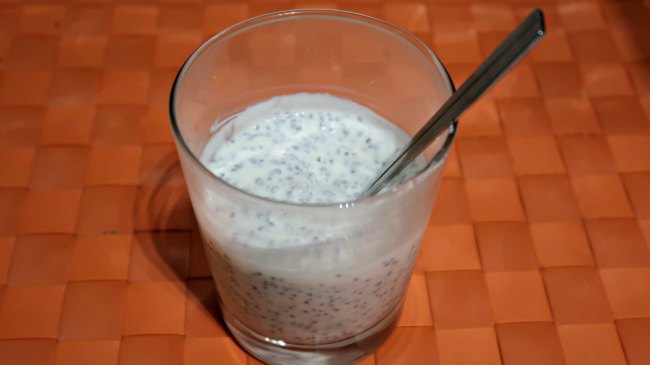 Top with half a cup of liquid, from any or a combination of the following:
Low Carb Yoghurt
Cream
Almond Milk or your milk of choice
Coconut Milk
Mix the liquid into the chia seeds until completely incorporated.
You can enjoy your chia pudding straight away, or refrigerate to thicken.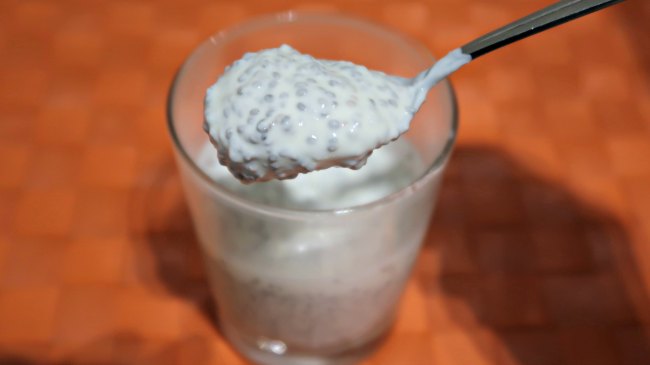 Here are some ideas for mix ins and toppings to create a Keto Pudding to your tastes:
Strawberries
Blueberries
Raspberries
Grated Dark Chocolate
Cacao Powder
Stevia to sweeten
Dessicated Coconut
Nuts
Nut Butter
Whipped Cream
My toppings of choice lately have been sliced strawberries and a generous swirl of whipped cream.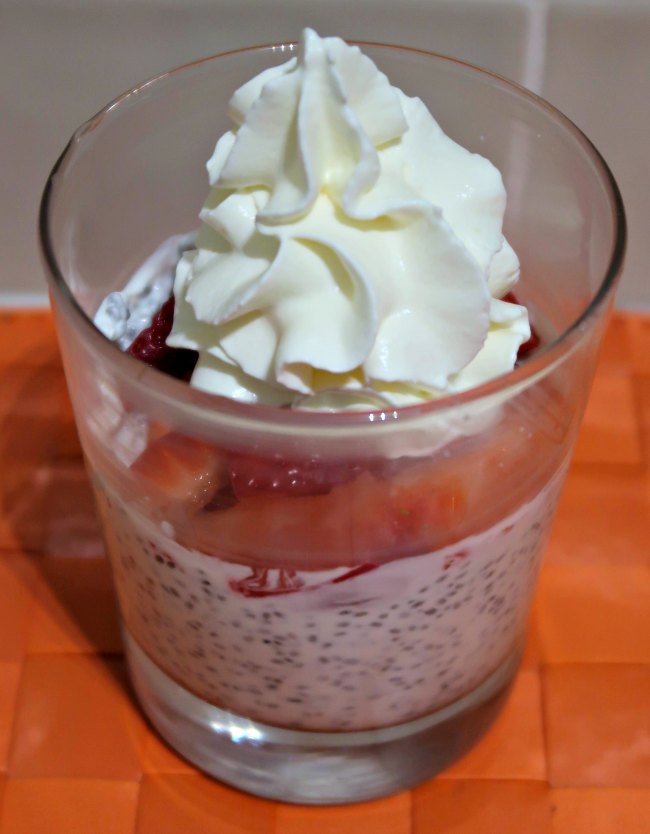 Keto Chia Pudding Recipe Video
Here's the video where you can watch the simple chia pudding being prepared, step by step. Hit play below or click here to watch on YouTube.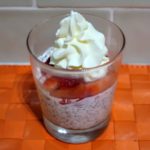 Keto Chia Pudding Recipe
Ingredients
2

Tablespoons

Chia Seeds

1/2

Cup

Liquid - your choice from Yoghurt/Cream/Milk/Coconut Milk
Instructions
Place the chia seeds into a bowl, glass or jar.

Add the liquid and stir through until well combined.

Enjoy immediately or refrigerate for a few hours to thicken.

Serve with your toppings of choice - mine lately has been strawberries and whipped cream.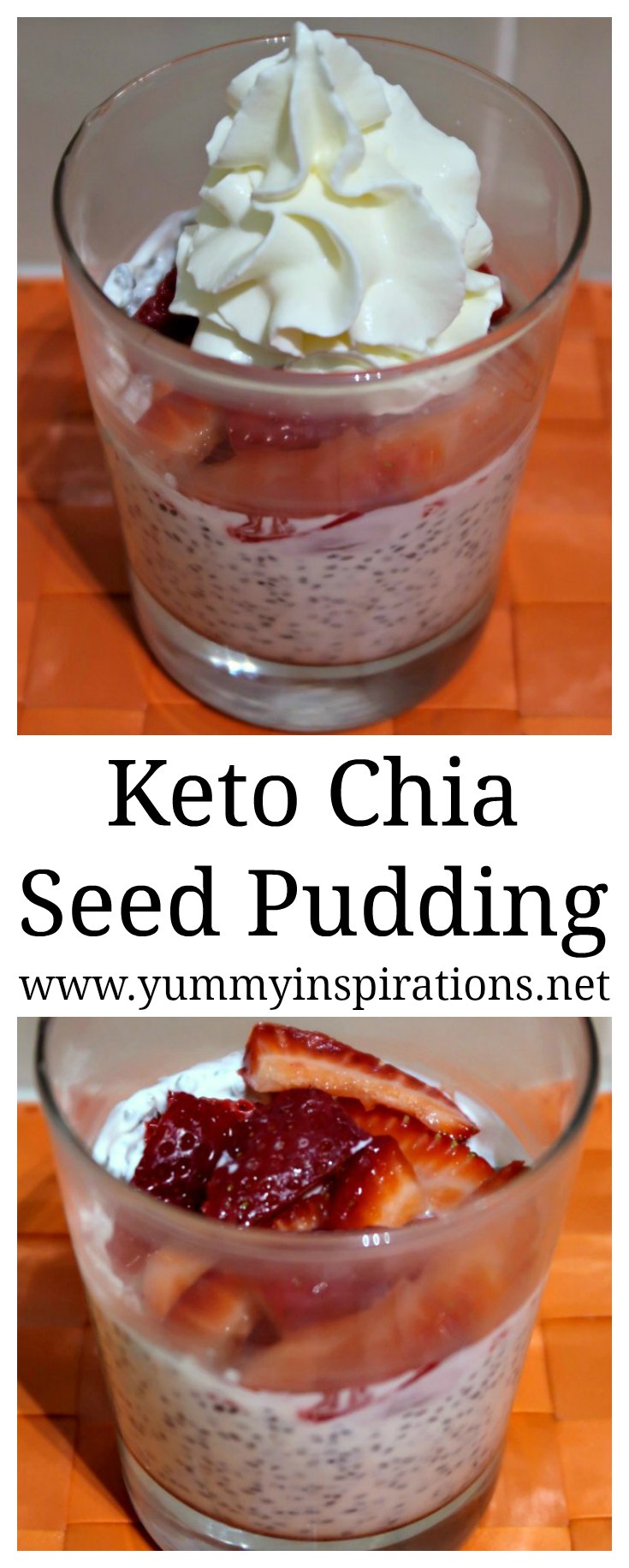 Subscribe to receive the FREE weekly newsletter, packed full of easy recipes and food inspiration plus exclusive, subscriber only content. Click here to Subscribe by Email.
Disclaimer – this post is meant for informational post only and should not be construed as medical advice. Please consult with your health professional before making any dietary changes.
Disclosure – this post contains affiliate links.