Keto Raspberry Mousse Recipe – Easy Low Carb Dessert Ideas – a healthy, Ketogenic Diet friendly dessert recipes without gelatin and with cream and fresh raspberries. The perfect Keto Summer Dessert!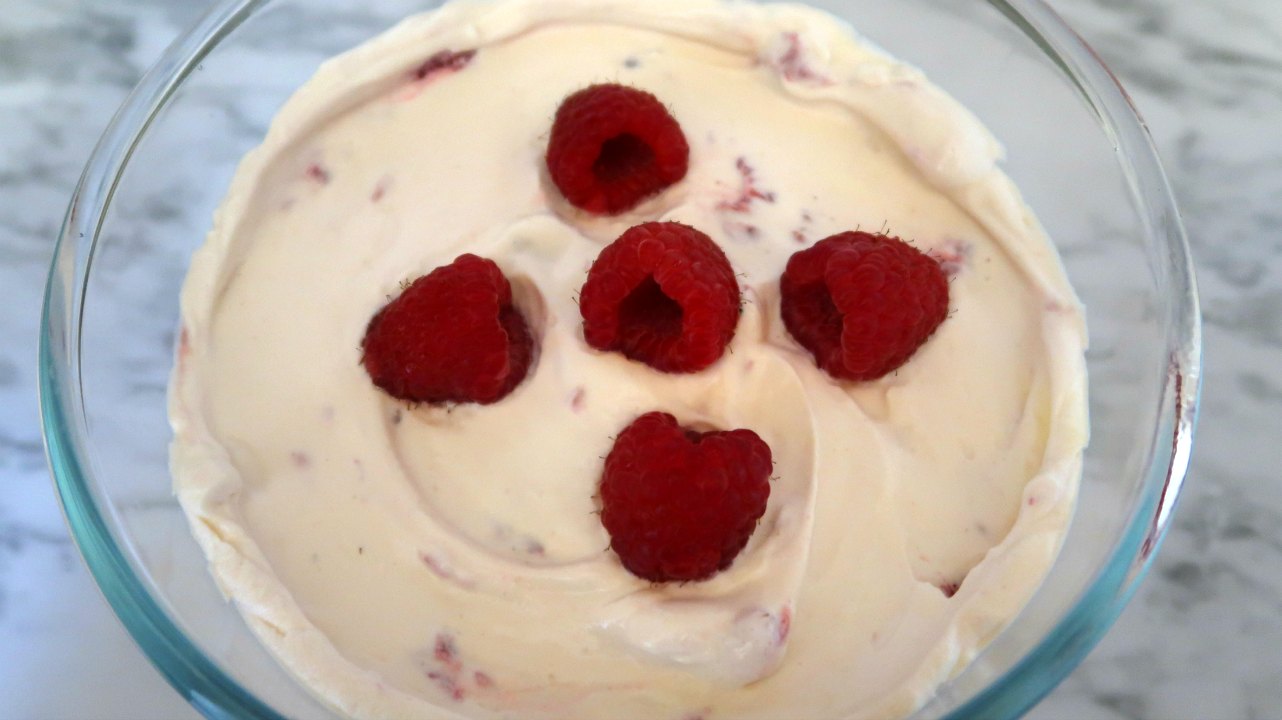 Keto Raspberry Mousse Recipe
At the moment I'm obsessed with all things raspberries. In Ireland we are lucky to be able to easily get hold of produce from all over Europe and beyond, so it seems like raspberries are available all year around. (Just another reason to love my newly adopted country!)
After one too many bowl fulls of raspberries with whipped cream, I thought I should experiment and enjoy them in another recipe. (Or 3 – watch this space!) This Keto Raspberry Mousse is the result of that experimentation – and include ingredients I always have in my fridge – luxurious Mascarpone and cream.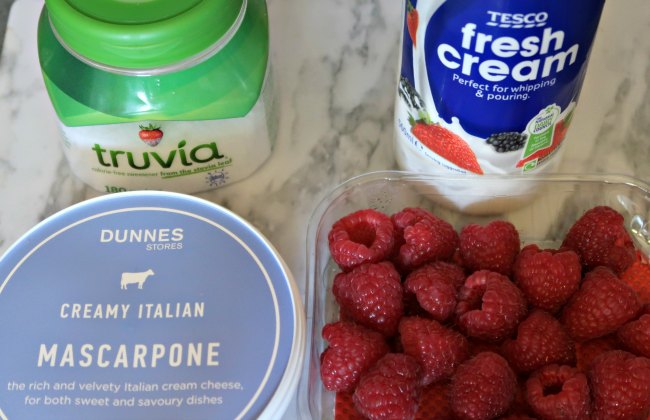 Here's the video, showing you just how easy it is to make this Easy Keto Dessert. Hit play below or click here to watch on YouTube.
I love how simple this recipe is and there are only 4 ingredients needed to make such a dreamy dessert. I find these sorts of kitchen tasks so therapeutic. The slow and rhythmic mixing and stirring. It's sweet therapy!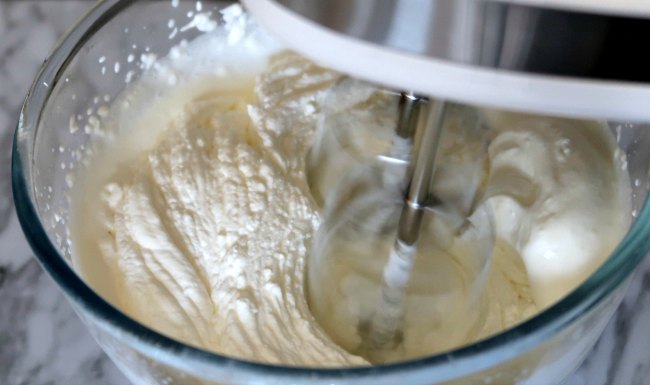 Regarding the raspberries, I've suggested half a cup of chopped raspberries. Raspberries, and other berries, are the lowest carb fruit option, but they still contain carbs. I usually have 3-4 berries a day in total, so you don't want to overdo it if you're counting your macros.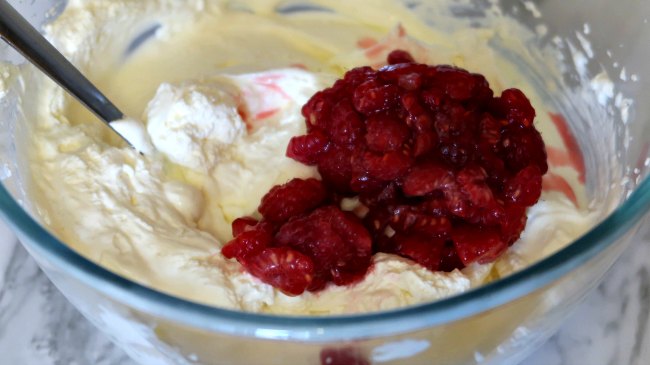 I find that a half a cup goes a long way in this recipe. Every bite is loaded with raspberry goodness, so you don't miss having more berries, that a similar carb and sugar filled dessert would have.
You really can't go wrong, whipping the ingredients up to a creamy, dreamy mousse that works so well to balance with the raspberries.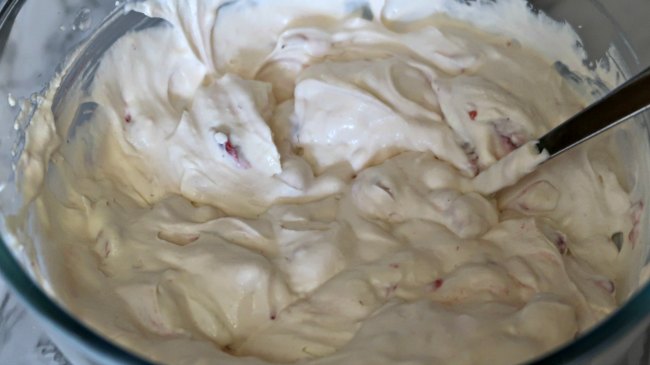 This dish is delicious year round. But would make an especially perfect summer dessert that you could take along to picnics or gatherings, so that you can partake in dessert too, without all the carbs.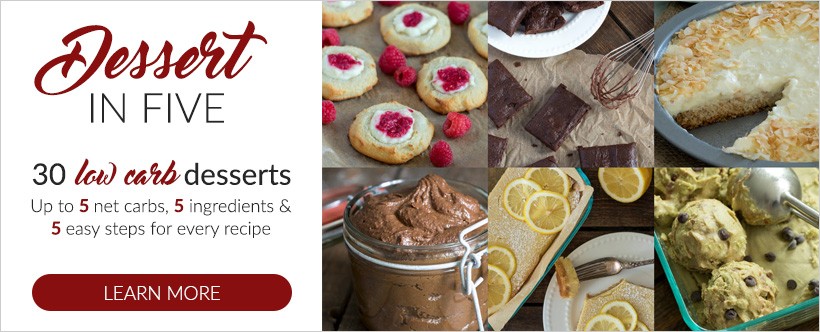 Regarding stevia, you can use the suggested 2 tablespoons, or adjust to your preferred sweetness. Adding more or less depending on the sweetness of your fruit and your own personal preference.
My kids and I found this to be perfect and my Husband, who is a fan of 90%+ dark chocolate, found it a tiny bit too sweet and would prefer 1 tablespoon, not 2. He still managed to demolish two bowl fulls, so I think it was ok. 😉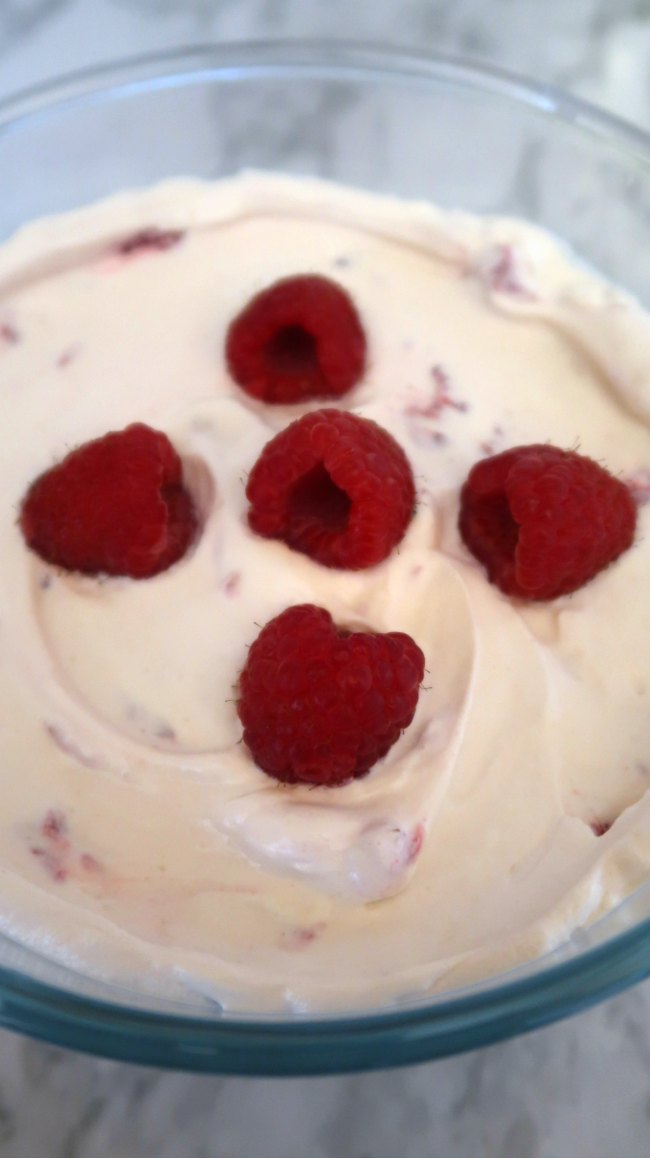 Keto Raspberry Mousse Recipe
1 Cup Whipping Cream
250g/9 Ounces Mascarpone
2 Tablespoons Stevia (Or your sweetener of choice)
1/2 Cup Chopped Raspberries
In a large bowl, beat the whipping cream until thickened.
In a separate bowl, beat the mascarpone and stevia until smooth.
Gently fold the whipped cream into the mascarpone.
Once almost combined, fold through the chopped raspberries.
Mix until smooth and then refrigerate for a few hours to thicken, in the bowl you mixed in or move the mousse into a "fancy" presentation dish.
Top with more raspberries and enjoy.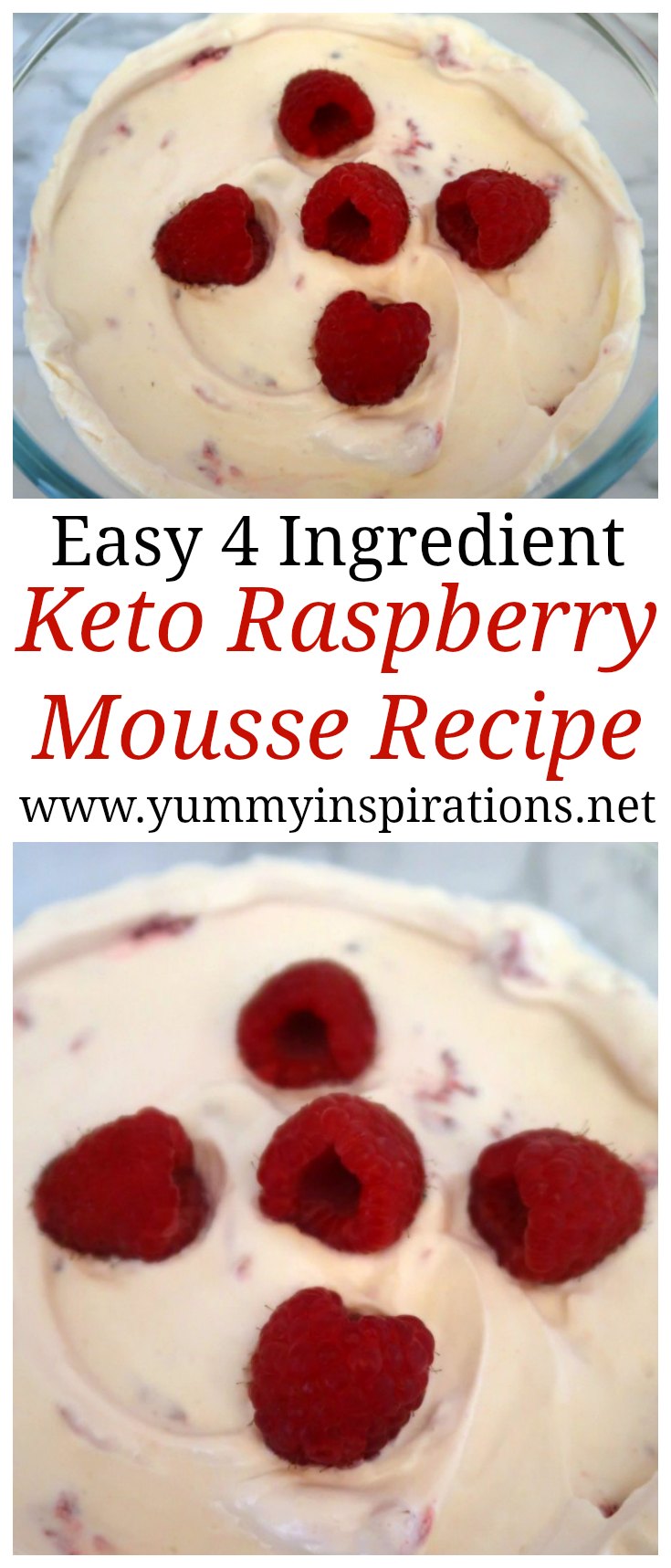 More Easy Keto Desserts: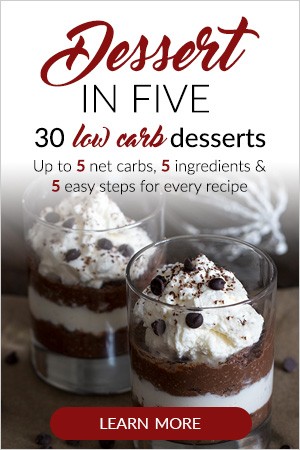 Subscribe to receive the FREE weekly newsletter, packed full of easy recipes and food inspiration plus exclusive, subscriber only content. Click here to Subscribe by Email.
Disclaimer – this post is meant for informational post only and should not be construed as medical advice. Please consult with your health professional before making any dietary changes.
Disclosure – this post contains affiliate links.