Low Carb Pizza Stuffed Mushrooms Recipe – Quick & Easy Keto Portobello Pizza Crust Base – great to enjoy with your best low carb pizza sauce and toppings.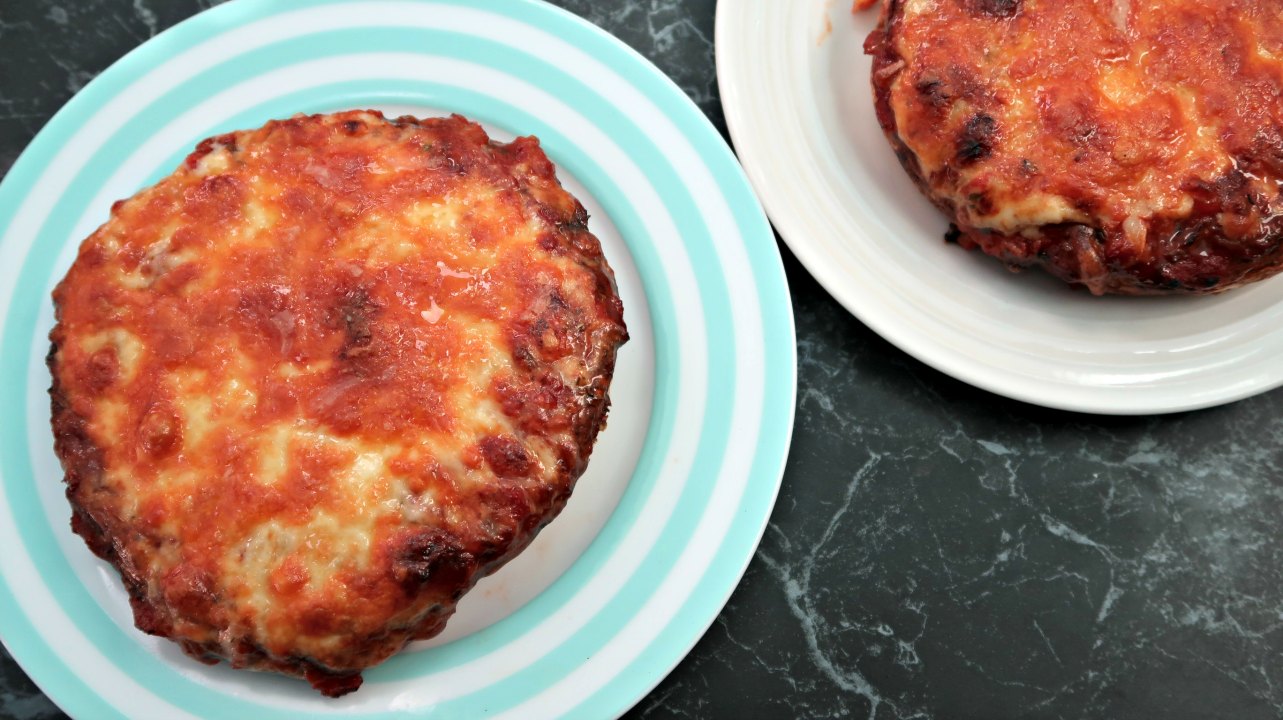 Low Carb Pizza Stuffed Mushrooms
A couple of days I found Portobello Mushroom cups that are the size of your hand. (Or maybe even bigger!) So, I couldn't resist picking up a couple to make low carb pizza stuffed mushrooms with them.
Use the lowest carb pizza/pasta sauce you can find, I always make sure I have a couple of bottles in my pantry for experimenting with. (Like this best ever chicken bake which the whole family can't get enough of!)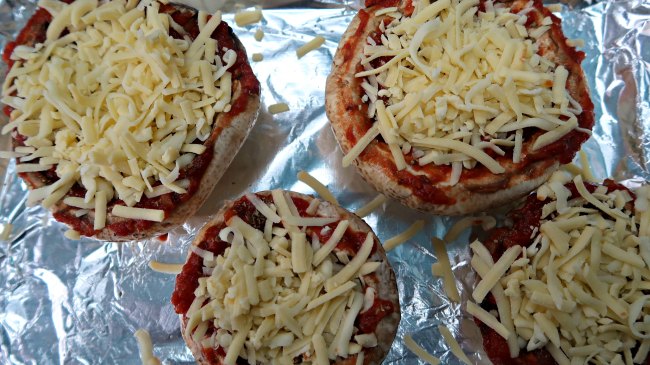 Keto Pizza Toppings
Regarding other toppings, cheese and oregano are a must for me. Feel free to mix and match different cheese and herb varieties to your taste. Or, add any of the following topping options:
Salami
Pepperoni
Garlic
Onion/Spring Onion
Peppers
Tomatoes
Spinach
Olives
Leftover roast chicken/meat
Tuna
Salsa
These Stuffed Mushrooms really taste like pizza, probably the best keto or low carb pizza base option that's incredibly easy too!
Low Carb Pizza Stuffed Mushrooms Recipe
Portobello Mushroom Cups
Low Carb Tomato Pasta Sauce
Grated Cheese
Oregano
Preheat the oven to 200C/400F and line a baking tray with foil or baking paper.
Remove the stems from the mushroom cups and place them onto the prepared baking tray.
Top with pasta sauce, cheese and oregano or your topping of choice.
Place into the oven for 15-20 minutes or until cooked to your liking.
Remove from the oven and enjoy.
Low Carb Pizza Stuffed Mushrooms Video
Here's the video where you can see the keto pizzas up close. Hit play below or click here to watch on YouTube.

I launched the Quick Start To Keto Diet recently to help those of you wanting to start the Keto Diet but not sure how to begin. It's the helping hand I would have loved when I started and I put it together to help you. Click here to learn more.
Subscribe to receive the FREE weekly newsletter, packed full of easy recipes and food inspiration plus exclusive, subscriber only content. Click here to Subscribe by Email.
Disclaimer – this post is meant for informational post only and should not be construed as medical advice. Please consult with your health professional before making any dietary changes.
Disclosure – this post contains affiliate links.