Fats To Eat On Keto – List of Good & Healthy Fat Options on the Low Carb Ketogenic Diet to show you how to get enough fat.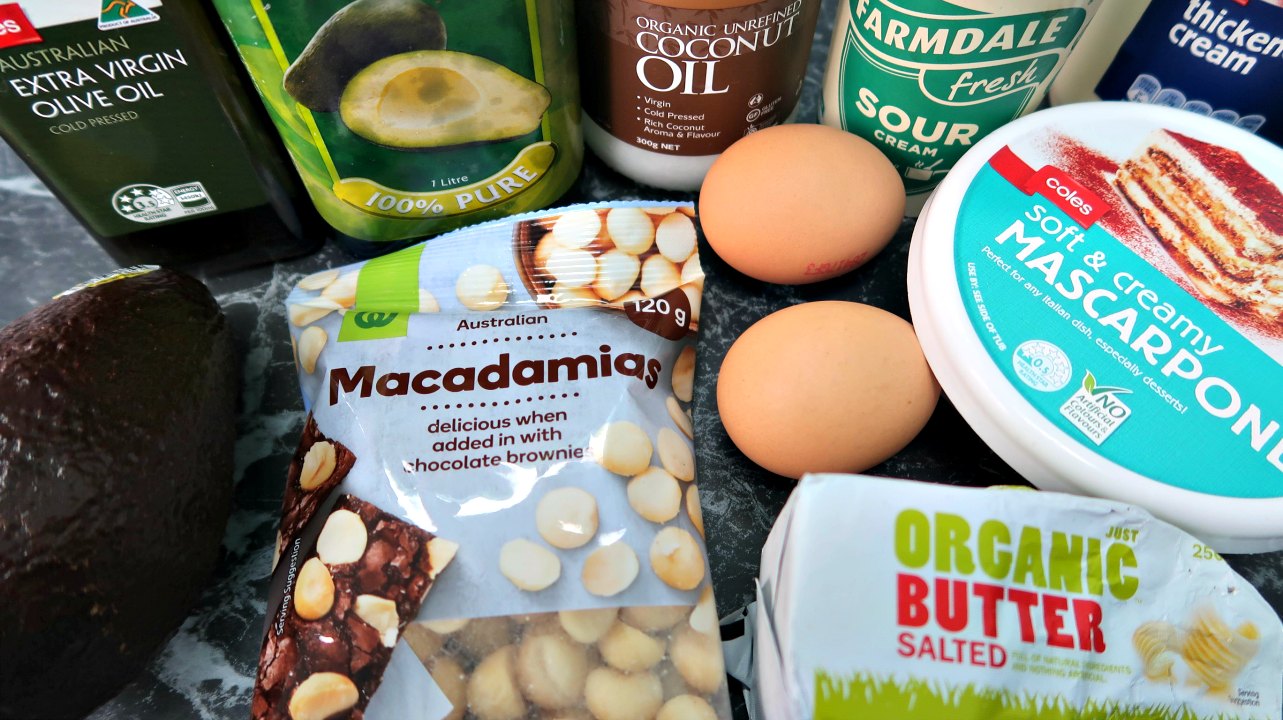 Fats To Eat On Keto
Do you want to know how to make sure you get enough fat on the low carb keto diet? Simple – enjoy good fats with every meal and in abundance. Here are some of my favourite fats that I've enjoyed through my Keto Diet Journey.
Avocado
Avocado is so wonderfully creamy and versatile to include in your diet. Sometimes I'll make a salad and include heaps of avocado or I'll simply have a half an avocado as a side with a meal like with fried eggs for breakfast.
Egg Yolks
Eggs are great for breakfast (or any meal) and the yolks are rich in good, healthy fats. You can have an omelette or fried, scrambled or poached eggs for breakfast. Or, even make hard boiled eggs to enjoy as a snack.
Nuts
Nuts are the perfect low carb and high fat snack. Macadamias are my absolute all time favourite nut and they also happen to have the perfect Keto macros – wonderfully high in fats and low in carbs.
Full Fat Dairy
Cream, sour cream and mascarpone feature heavily in my diet, in some form in every meal. I love mixing cream through scrambled eggs, or making a creamy sauce with cream and/or mascarpone. Also, a dollop of sour cream is delicious as a side with most savoury meals.
Other dairy favourites include cream cheese, cheese and brie which are all mixed and matched through my meals.
Butter
Yes, I know butter is dairy, but it really deserves a category of it's own because it's really such a wonderful super food.
I cook most of my meals in butter and even often mix a teaspoon or so into hot chocolates for a creamy, dreamy and warming drink.
Good Oils
I alternate between using coconut oil, olive oil and avocado oil. Depending on the meal and what I feel like including. Coconut oil is perfect to use in cooked meals in place of butter if you want. Olive oil and avocado oil are lovely drizzled over salads.
Fats To Eat On Keto – Video
Here's the video where I talk you through a few of my favourite fats. Hit play below or click here to watch on YouTube.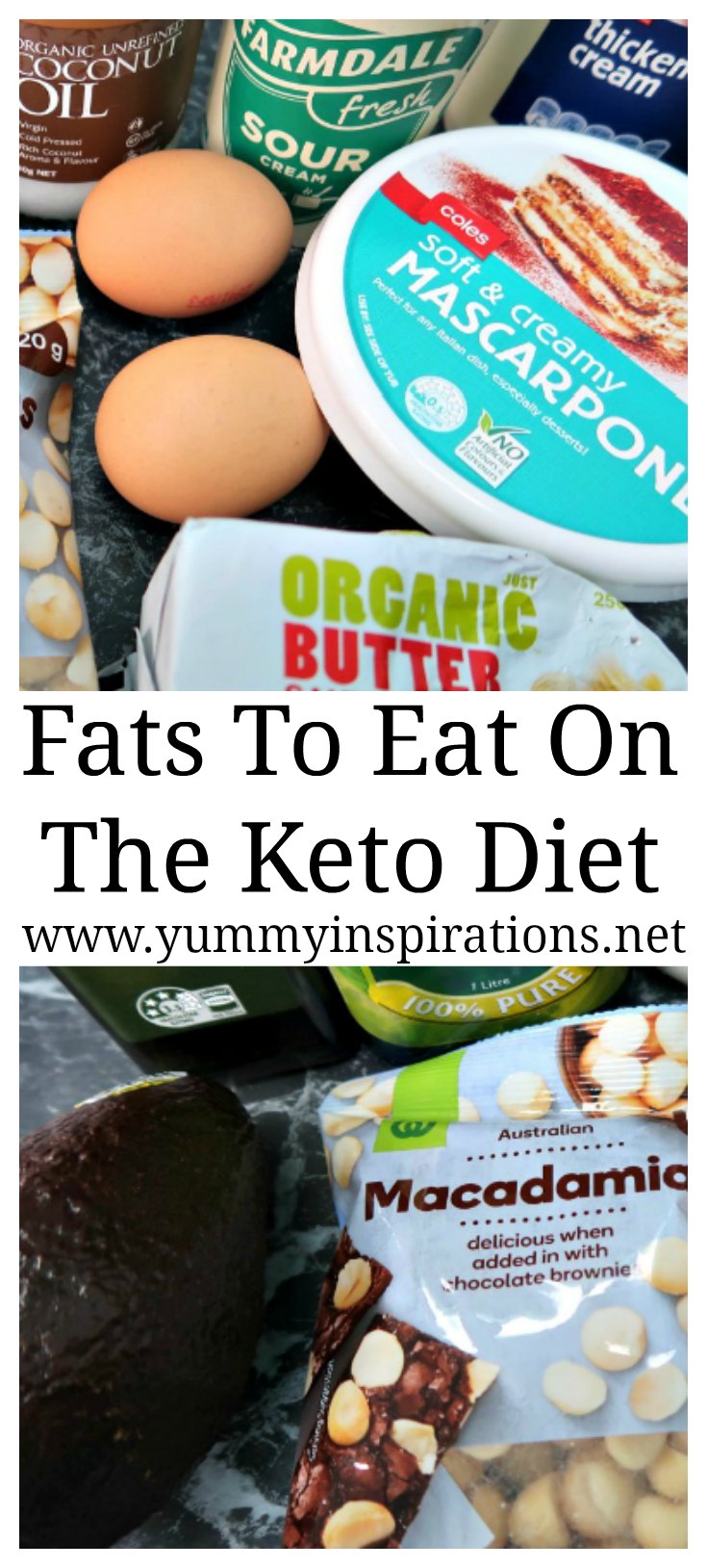 Subscribe to receive the FREE weekly newsletter, packed full of easy recipes and food inspiration plus exclusive, subscriber only content. Click here to Subscribe by Email.
Disclaimer – this post is meant for informational post only and should not be construed as medical advice. Please consult with your health professional before making any dietary changes.
Disclosure – this post contains affiliate links.