Keto Almond Butter Cookies – Easy Low Carb Cookies with only 3 ingredients – Almond Butter, Eggs and Stevia. Completely flourless, Paleo, Whole 30 and gluten free too.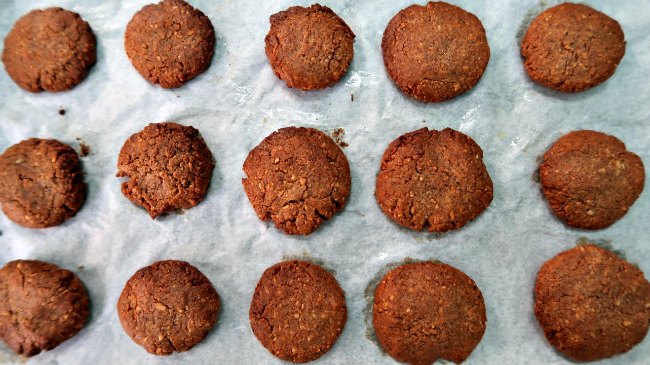 Keto Almond Butter Cookies
There are many iterations of these easy cookies floating around the internet. These are a low carb, keto diet friendly version using protein rich almond butter and stevia to sweeten.
How to make Keto Cookies
You make these Keto Almond Butter cookies by first, gathering together your ingredients:
1 Cup of Almond Butter
1 Egg
1/4 Cup of Stevia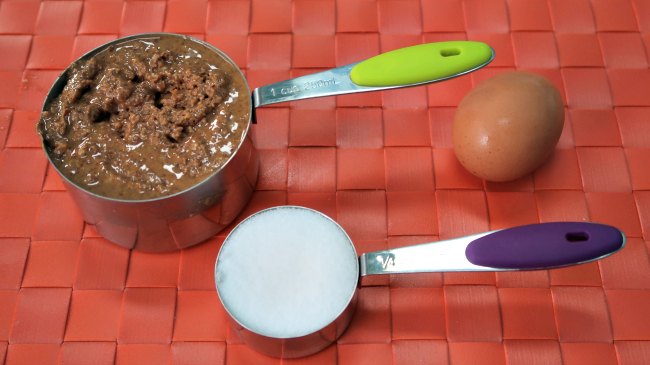 Next, grab a bowl to mix the ingredient together. Start by placing your almond butter in and giving it a stir to loosed it up if it's a bit thick.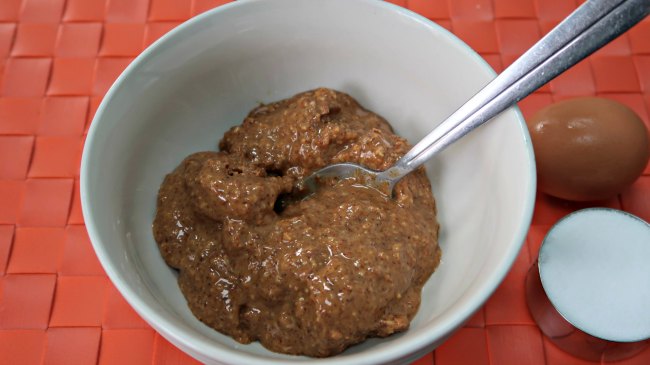 Then add the egg and stevia.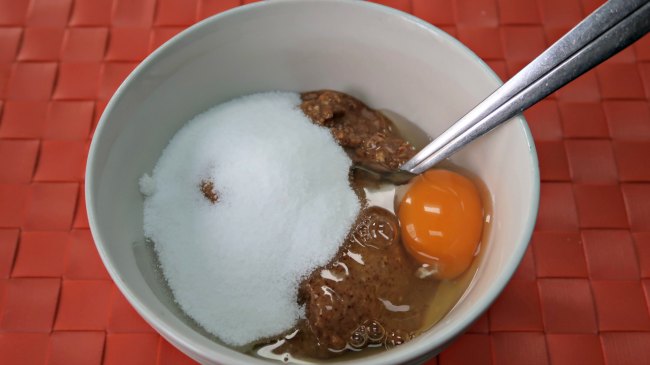 Mix the ingredients together.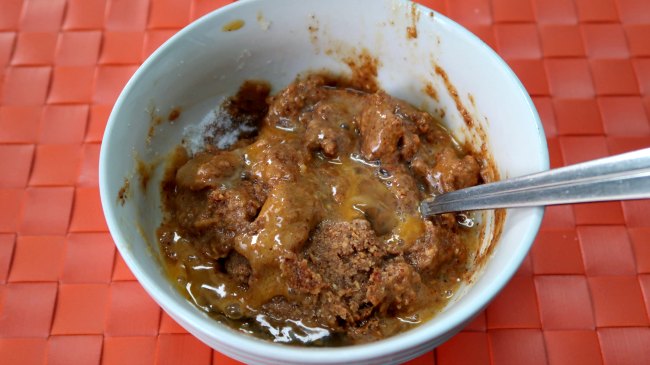 Keep mixing until you have a keto cookie dough.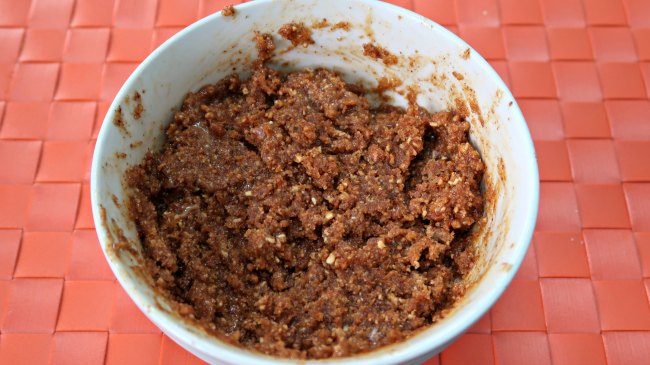 Place a teaspoon of the mixture per cookie onto a greased, parchment lined baking tray.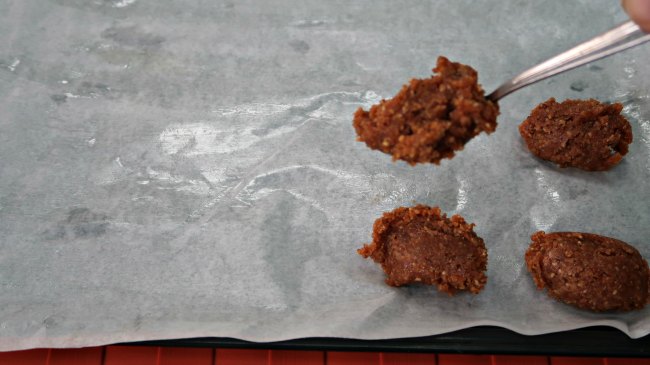 You could use a teaspoon or fork to flatten your cookies, or do so by hand – rolling and then flattening your dough into cookies.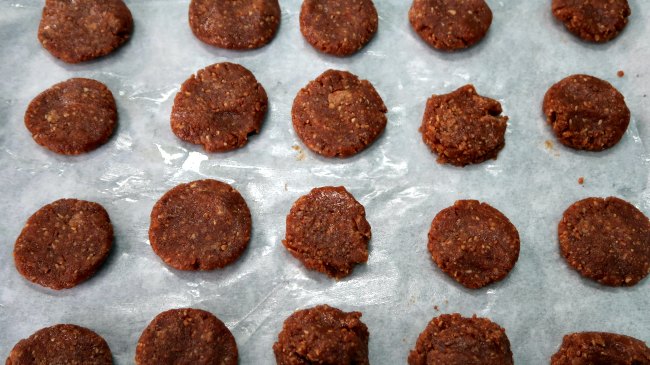 Once your tray is filled with cookies, place into an oven, preheated to 180C/350F for 10 to 15 minutes, or until golden and perfectly cooked.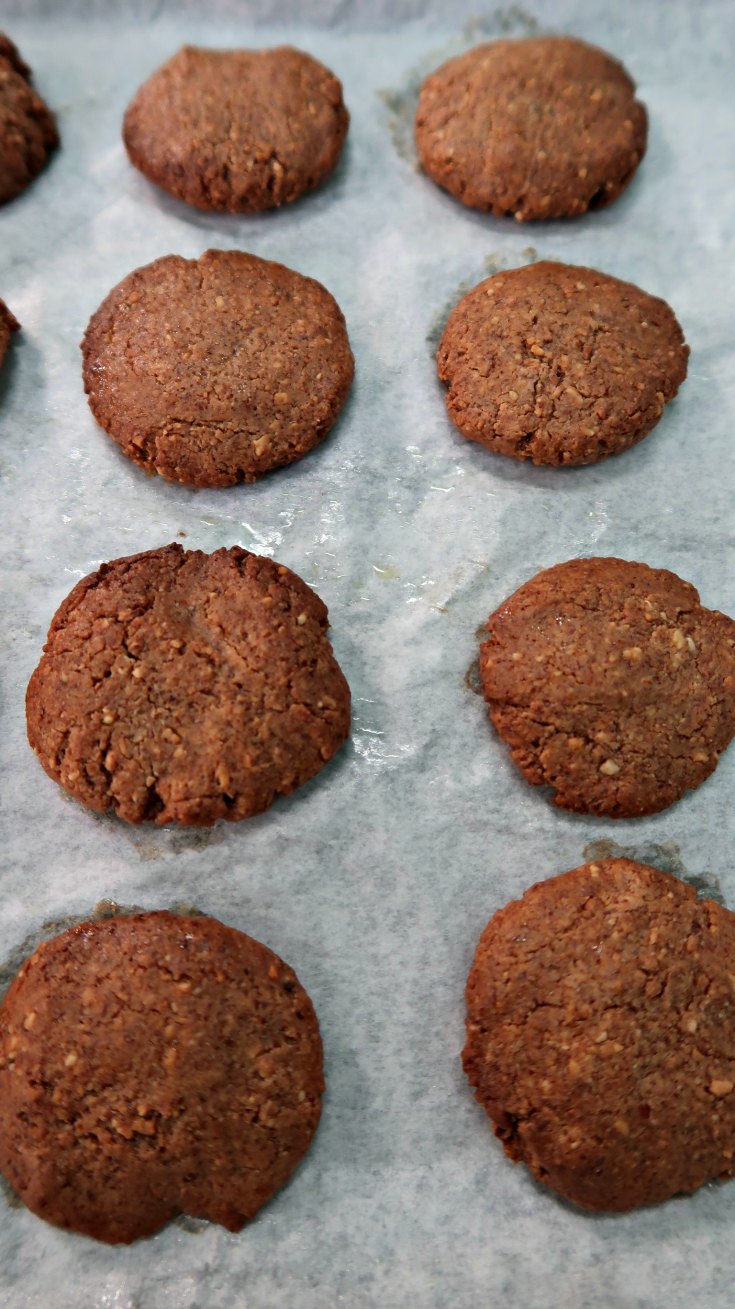 You could enjoy these cookies they are or smother them with some low carb chocolate frosting or maple whipped cream, as pictured below.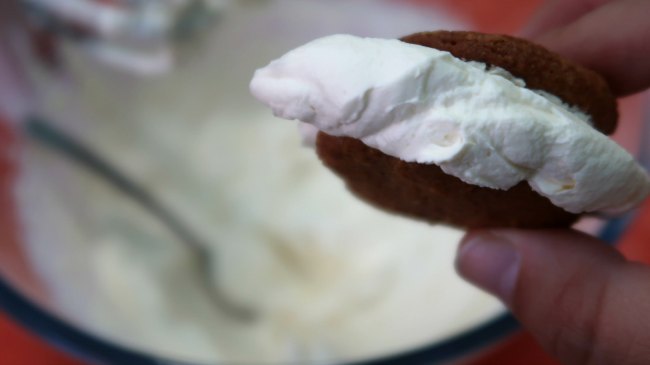 Keto Almond Butter Cookies Recipe Video
Here's the video where you can watch these keto almond butter cookies being prepared, step by step. Hit play below or click here to watch on YouTube.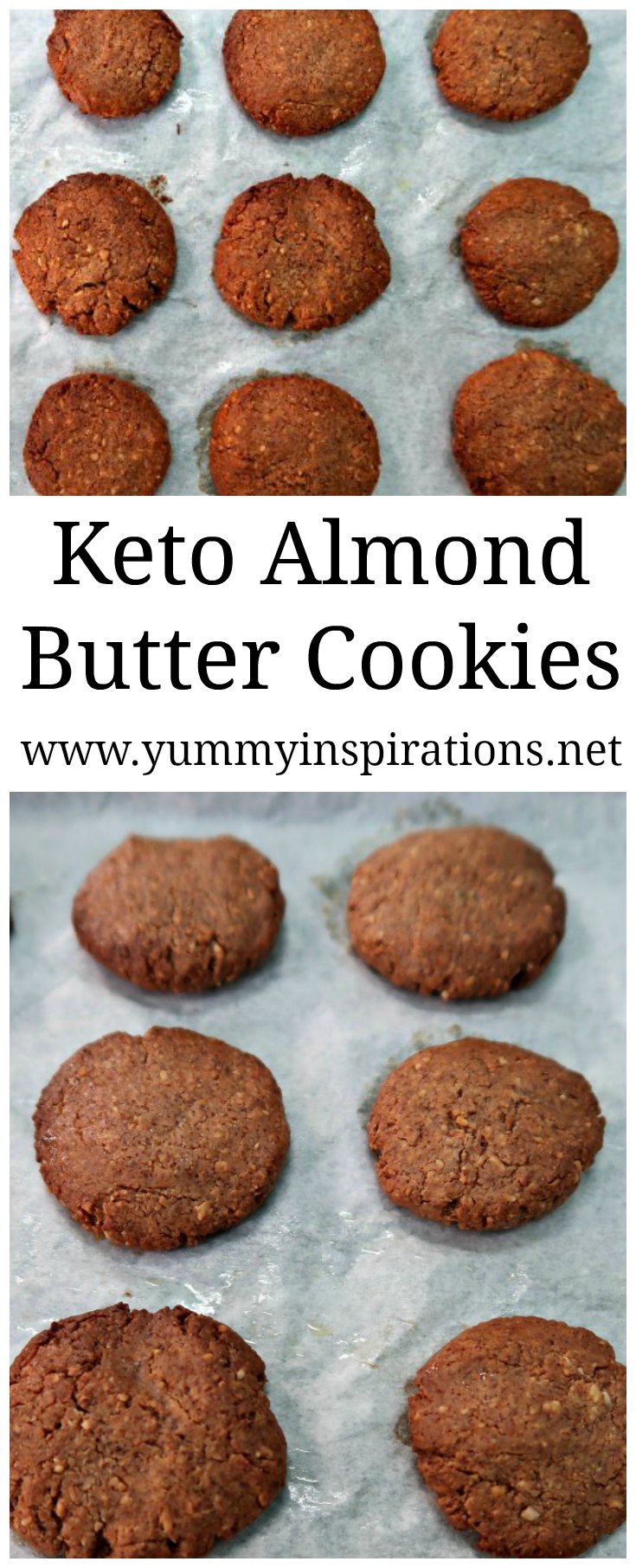 More Low Carb Desserts
For more Easy Low Carb Dessert Ideas check out Dessert in 5, where you'll get 30 Low Carb Desserts with up to 5 net carbs, 5 ingredients and 5 easy steps for every recipe. Click here to learn more.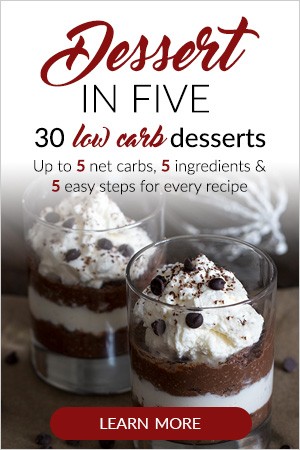 Subscribe to receive the FREE weekly newsletter, packed full of easy recipes and food inspiration plus exclusive, subscriber only content. Click here to Subscribe by Email.
Disclaimer – this post is meant for informational post only and should not be construed as medical advice. Please consult with your health professional before making any dietary changes.
Disclosure – this post contains affiliate links.