Keto Tips For Beginners – Tips and Tricks for Ketogenic Diet Success with weight loss when you're starting out with the low carb keto way.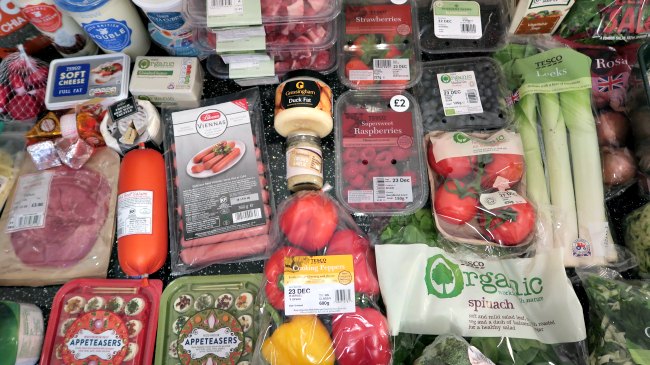 Keto Tips For Beginners
Considering starting a new diet can be an overwhelming prospect. You do so much research and there's so much information out there, it can be confusing to know where to start and what to do.
In this post I hope to shed light on some tips and tricks to make it easy for you to start and enjoy success with the Keto Diet.
Head Space Is More Important Than You Think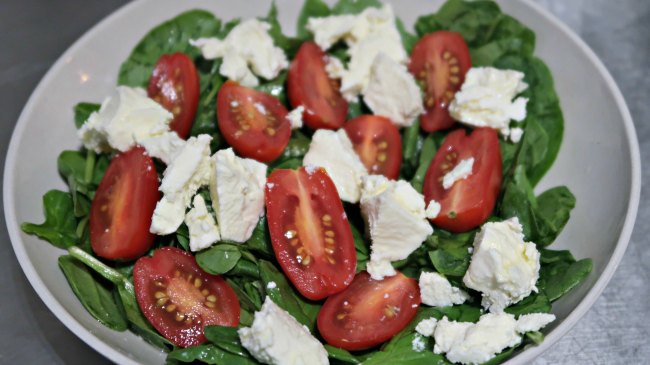 I can't stress enough the importance of being in the correct head space. Doing Keto for the right reasons. Having a clear purpose can be the difference between sticking to the diet and straying off when times get tough.
Having a clear goal, purpose and "why" when you begin, writing it down to refer to, will help you tremendously.
Often I'll find myself wanting to gravitate back towards the Keto way of eating just because the food is so nourishing, like the above pictured simple salad of just spinach, tomatoes and feta. (With heaps of avocado oil for healthy fats!)
Measure More Than Weight
Sometimes it can be SO frustrating when the (silly) number on the scale doesn't move as quickly as you'd want it to. Look for other areas for an indication that the Keto Diet is working for you.
Don't stress about the number on the scale. Take measurements and progress pictures in the beginning, for a more accurate indication of weight loss. You may not want to take "before" pictures, but future you will thank you!
Also, measure how you feel in your health, in general. Are you sleeping better? Have other aspects of your health improved? You can read about my own weight loss ups and downs here.
Keep It Simple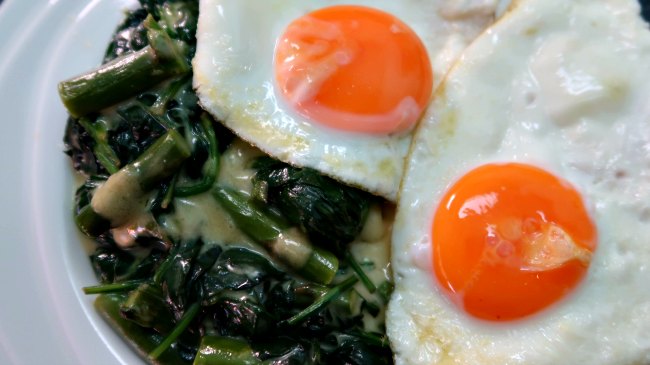 There's really no need to over complicate things. Have a search on Pinterest and pick a few ingredients and recipes that are Keto friendly.
I always have things like eggs, sour cream, spinach and other keto staples to hand to make mealtimes a breeze. (Read more about what to eat on the keto diet here.)
For more inspiration, here's a video of a Keto Diet Grocery Haul of mine, which should give you ideas for foods to look out for and meals to construct your own Keto Diet. (Hit play below or click here to watch on YouTube.)
Avoid Carby Substitutes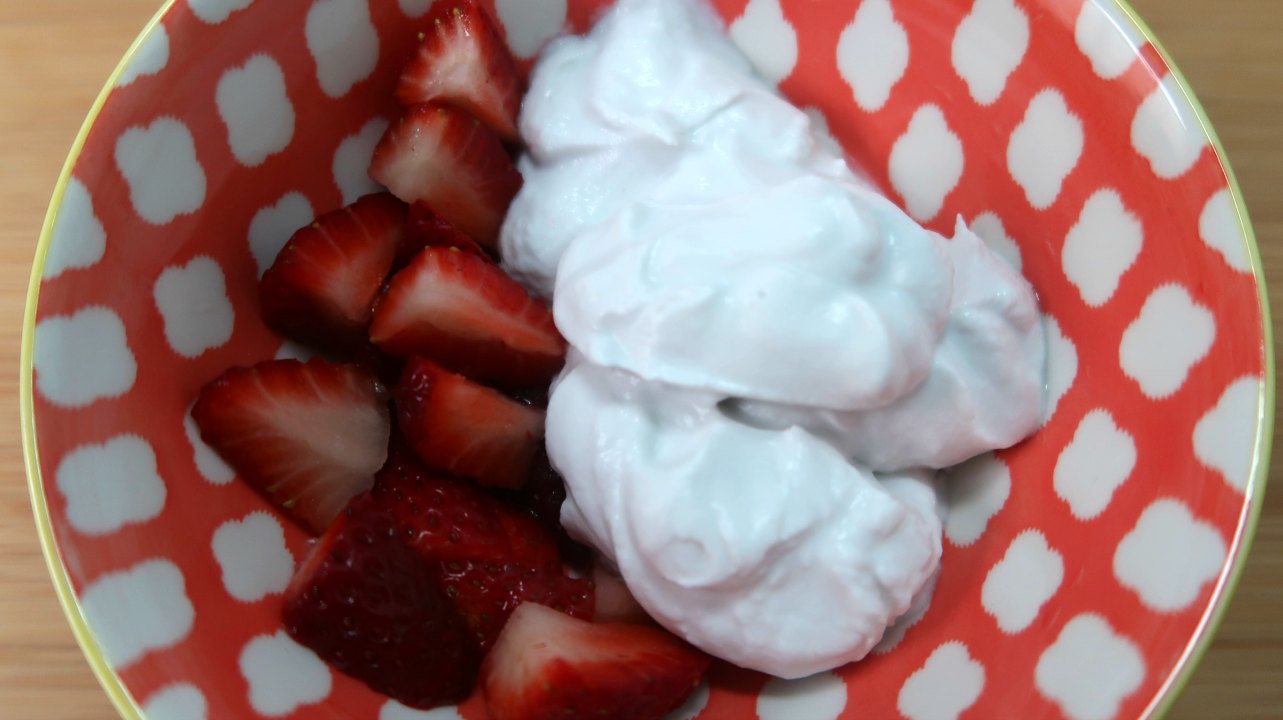 Don't fall into the trap of replacing carbs with keto friendly recipes. There's no need to make keto brownies, cheesecake and homemade chocolate all in the first week!
In fact, I didn't have any sweet treats, aside from strawberries and cream, for the first while and slowly began experimenting with Keto sweet treats, when I knew it wouldn't spiral me into a carb frenzy.
Get Used To Keto Ingredients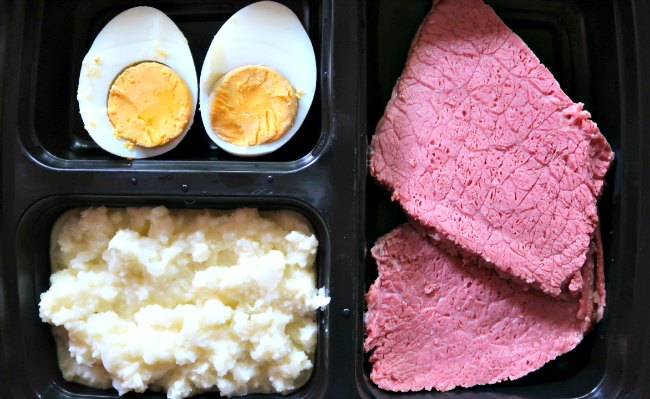 Don't fear fat! Most of the Keto Diet is made up of fat. Embrace it and trust the process. Experiment and find which ingredients you enjoy most and then don't be afraid to repeat meals while you get the hang of it.
You could even make it easy for yourself and spend a bit of time over the weekend meal prepping to set yourself up for a week of success. (Here are some meal prep ideas for you.)
I found that having my favorite Meal Prep Containers makes it easy to fill my fridge with plenty of keto meals for the week.
Take It Slow
This is one of the most important Keto Tips For Beginners. Be kind to yourself. Take it slow. When I first started Keto I didn't count my macros. Rather, I removed carbs in most forms, sugar etc. and then slowly moved towards counting macros and workout out what I need to eat to be in Ketosis.
It really can be so tempting to rush into a new diet, take it slow, keep things simple and you will be well on your way to success.

More Info To Help You On Your Way To Success:
How To Get Into Ketosis – the steps I take to get into Ketosis.
How To Start The Keto Diet – the steps to take to get started with the Keto Way.
7 Day Keto Diet Plan – a week of meal ideas to inspire you with low carb breakfasts, lunches and dinners.
Subscribe to receive the FREE weekly newsletter, packed full of easy recipes and food inspiration plus exclusive, subscriber only content. As a BONUS you'll also receive a FREE 7 Day Keto Diet Meal Plan. Click here to Subscribe by Email.
Disclaimer – this post is meant for informational post only and should not be construed as medical advice. Please consult with your health professional before making any dietary changes.
Disclosure – this post contains affiliate links.