7 No Cook Low Carb Meals – Ideas and Recipes for Easy Keto Diet Dinners and meals that require no cooking. Perfect for summer or quick meals.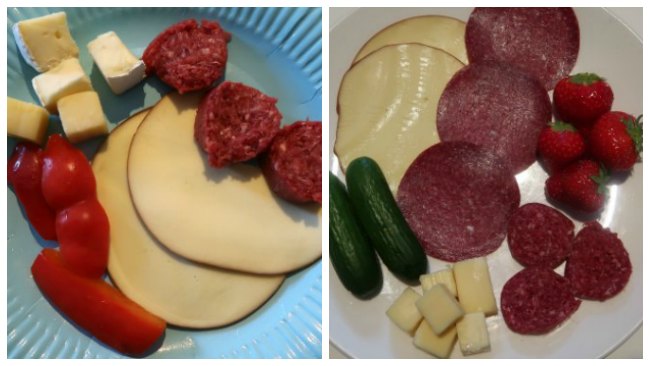 7 No Cook Low Carb Meals
As the weather warms up, the desire to cook hot meals for dinner tends to vanish. Especially on days where you just don't want to heat up the kitchen and stand over a hot pan.
Some of these meals can be prepared in an instant. Others, you can prepare ahead when the weather is cooler and have your fridge stocked and ready with meals for days.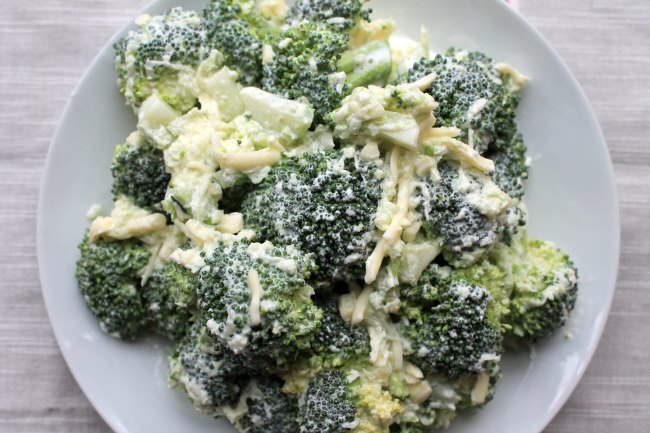 I've been making this at least once a week lately. It's so easy to put together. Requires no cooking and is the perfect keto meal. Click here for the recipe.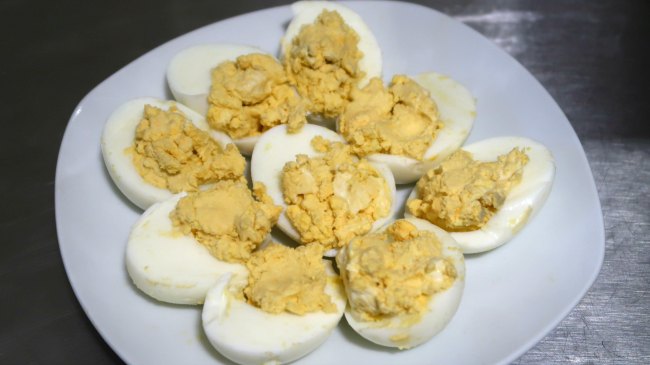 I like to hard boil eggs whenever I'm home and the weather is cooler. Sometimes early in the morning before the heat of the day begins. I keep a bowl full of hard boiled eggs and grab a couple for deviled eggs when I need a quick meal. (Click here for a 2 ingredient deviled eggs recipe.)
You can turn this simple snack into a meal with a big green salad and maybe some keto salad dressing too. (I love this blue cheese dressing.)
3. Meat and Cheese Platter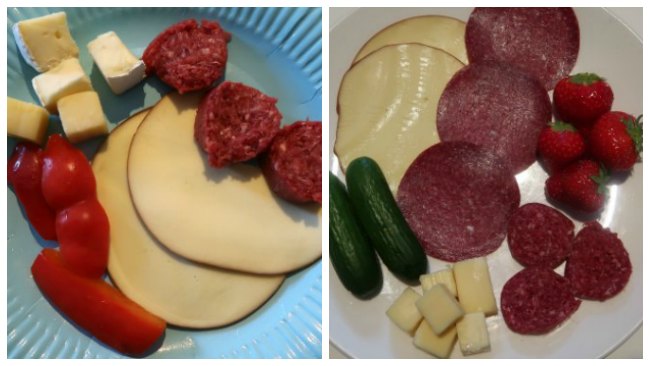 Recently while I was travelling and in Amsterdam, I put together the above meat and cheese platters. I visited a local supermarket and chose a variety of cheese and smoked meat/salami options. I also added some chopped vegetables and strawberries.
It was then simply a matter of chopping and plating up a delicious plate full for one of the easiest no cook low carb meals.
4. Tuna Salad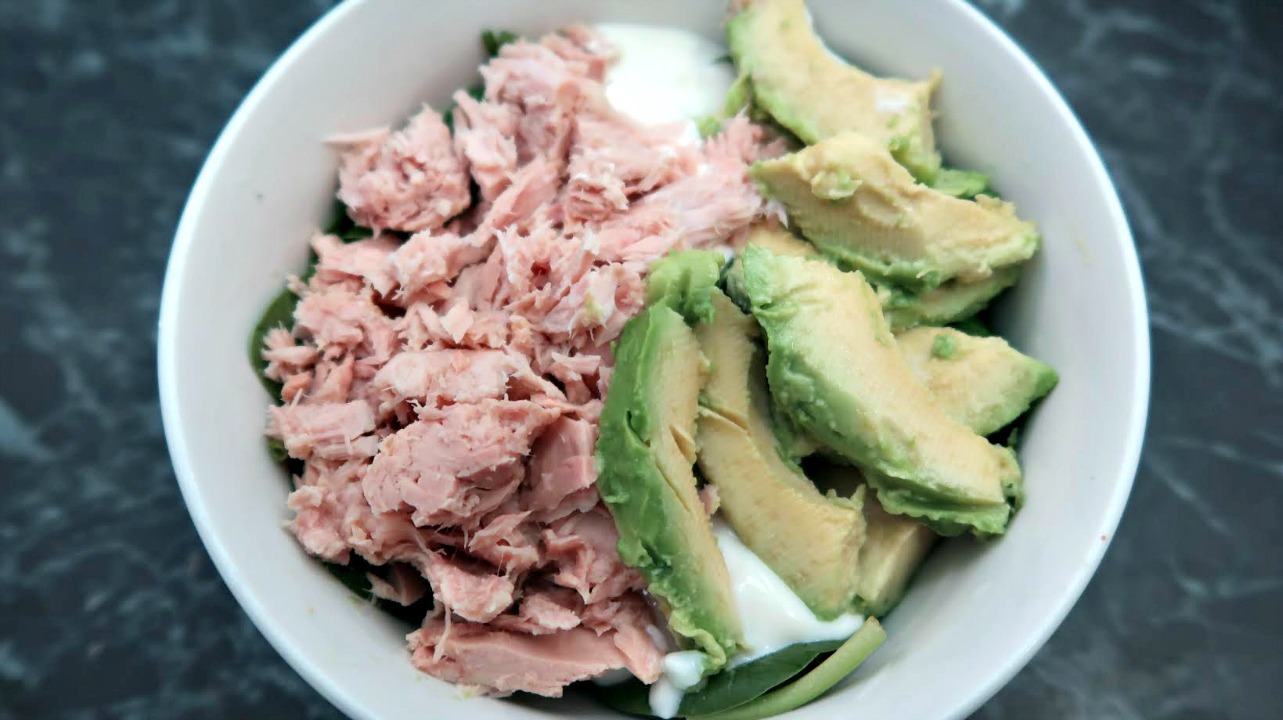 I could enjoy a tuna salad every day and never get bored. My favourite combination is spinach, a small tin of tuna, avocado, sour cream and/or mayo. It's just such a perfectly balanced meal and can be easily adpated depending on what you have available in your fridge and your mood.
5. Avocado and Feta Salad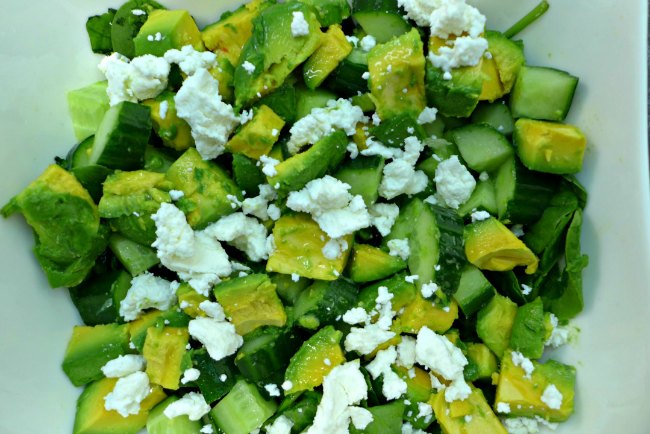 This is my other go to salad of choice – a simple, yet satisfying, combination of spinach, cucumber, feta and avocado. If you haven't yet tried this combination then you're in for a treat. The flavours and textures work together perfectly.
6. Lettuce Wraps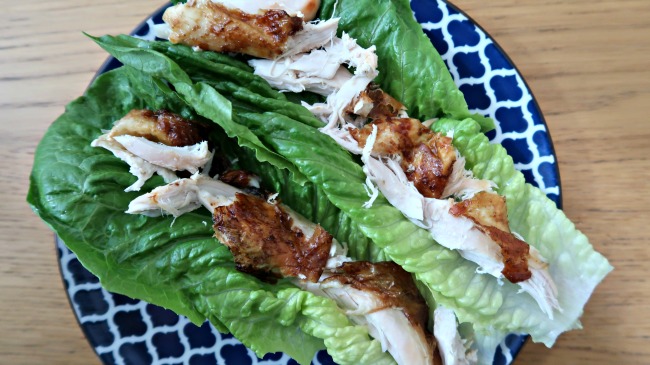 A lettuce cup make and excellent wrap to hold your favourite sandwich fillings. You could fill a lettuce cup with your tuna salad, mentioned above, or leftover roast chicken and mayo. (As pictured above.)
7. Breakfast For Dinner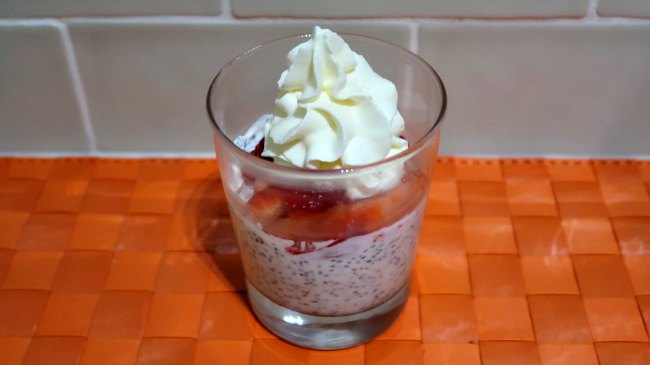 Ordinarily I could enjoy breakfast for any meal of the day. When it comes to Summer and quick meals, I often turn to no cook breakfast meals like Chia Pudding or Smoothies.
I'll often prepare a chia pudding in the morning (here's how) and then when I get home I have a nourishing meal waiting for me. Or, you could create a smoothie (like this one) that constitutes a meal – include plenty of healthy fats and protein powder for yet another one of the easiest no cook low carb meals.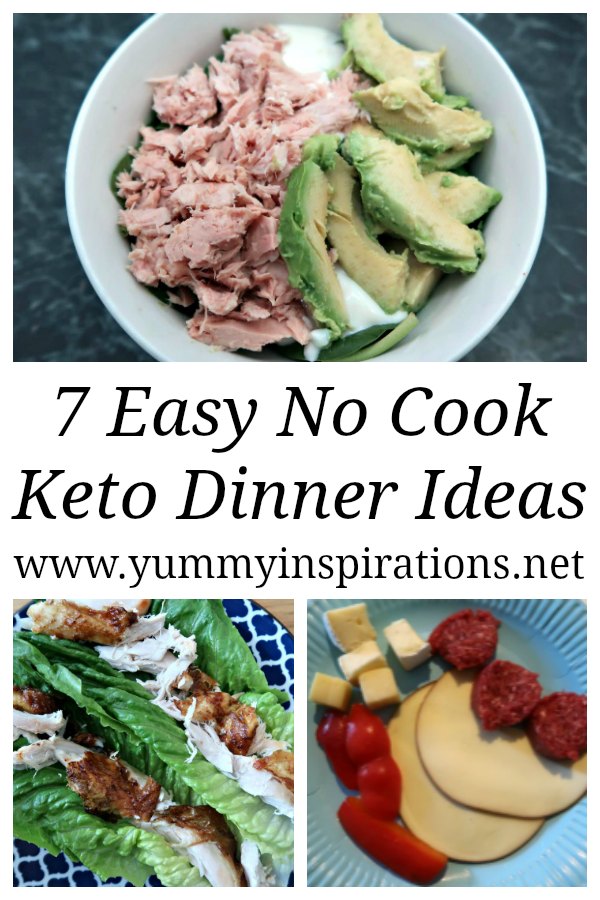 I hope you've found inspiration and new no cook low carb meals to enjoy. As you can see, there are tons of easy keto friendly meals that require little to cooking for when it's too hot or there's just no time to prepare dinner.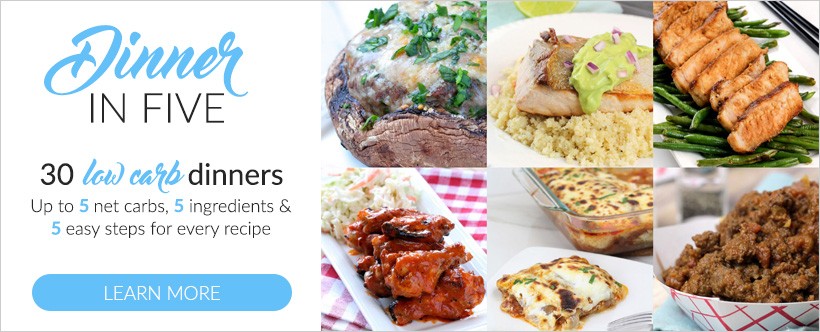 Subscribe to receive the FREE weekly newsletter, packed full of easy recipes and food inspiration plus exclusive, subscriber only content. Click here to Subscribe by Email.
Disclaimer – this post is meant for informational post only and should not be construed as medical advice. Please consult with your health professional before making any dietary changes.
Disclosure – this post contains affiliate links.