Starting Keto Again – Plan and Tips for getting back into the Low Carb, Ketogenic Diet Lifestyle – again.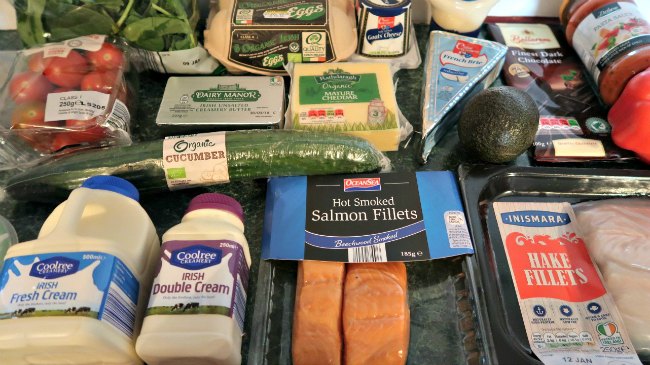 Starting Keto Again
It was about 18 months ago that I came across the Keto Diet and decided to start following the way of life for the first time.
I stuck to it completely, without a single cheat for 8 whole months. At that point, I was about to travel around Japan and wanted to enjoy myself without thinking about food.
So, I stopped following the Keto Diet. I planned to get back onto it when I returned, but I haven't managed to stick to it for more than a couple of days at a time since then. I still have regular Keto days, just not consistently. Here's a video update for you:
No Regrets
There's no point in looking back and wishing I'd made other choices, in regretting the foods I chose to eat. What's happened has happened and rather than continue with a carb-fuelled existence, I've decided to focus on Keto for the month of February.
Over the past couple of months I've been moving from Australia to Ireland and I swore to myself that when I find a home and get settled, I'll re-start the Keto Diet. Well, that time has arrived and as of the 1st February, I plan to start the Keto Diet. Again. And stick to it completely for the month of February.
Beyond that, I have no idea! I feel that I will be moving on and off Keto for years to come as I do enjoy how Keto makes me feel. For a few months at least.
Keto Inspiration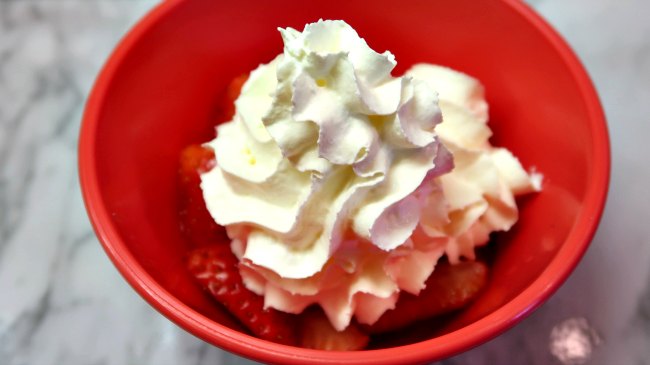 What's great is that I have a whole recipe index of Keto Meal inspiration that I've enjoyed in the past. So, it should make it really easy to get straight into it, cook meals I know I'll love and never run out of meal ideas.
For example, through most of my Keto journey I enjoyed a bowl full of berries and cream for an afternoon treat, and I see that trend continuing during my next Keto season.
Plans For Getting Back To Keto
My plans for starting keto again are to spend the next week shopping, prepping and cooking Keto Meals, so that I have a freezer and fridge full of keto foods. Here's a look at a recent haul of keto diet foods from ALDI, to give you an idea of the kinds of foods I shop for.
You can also take a look at my ALDI Low Carb Shopping List and Snacks List for even more inspiration.
I've also gone "old school" and have my trusty notebook and pen full of hand written meal ideas, that I jot down as I have them.
I want to give myself every possible chance of success by filling my kitchen with keto foods and having endless lists of meal and snack ideas too. You can do the same by perusing my recipe index and finding keto meals that you will enjoy.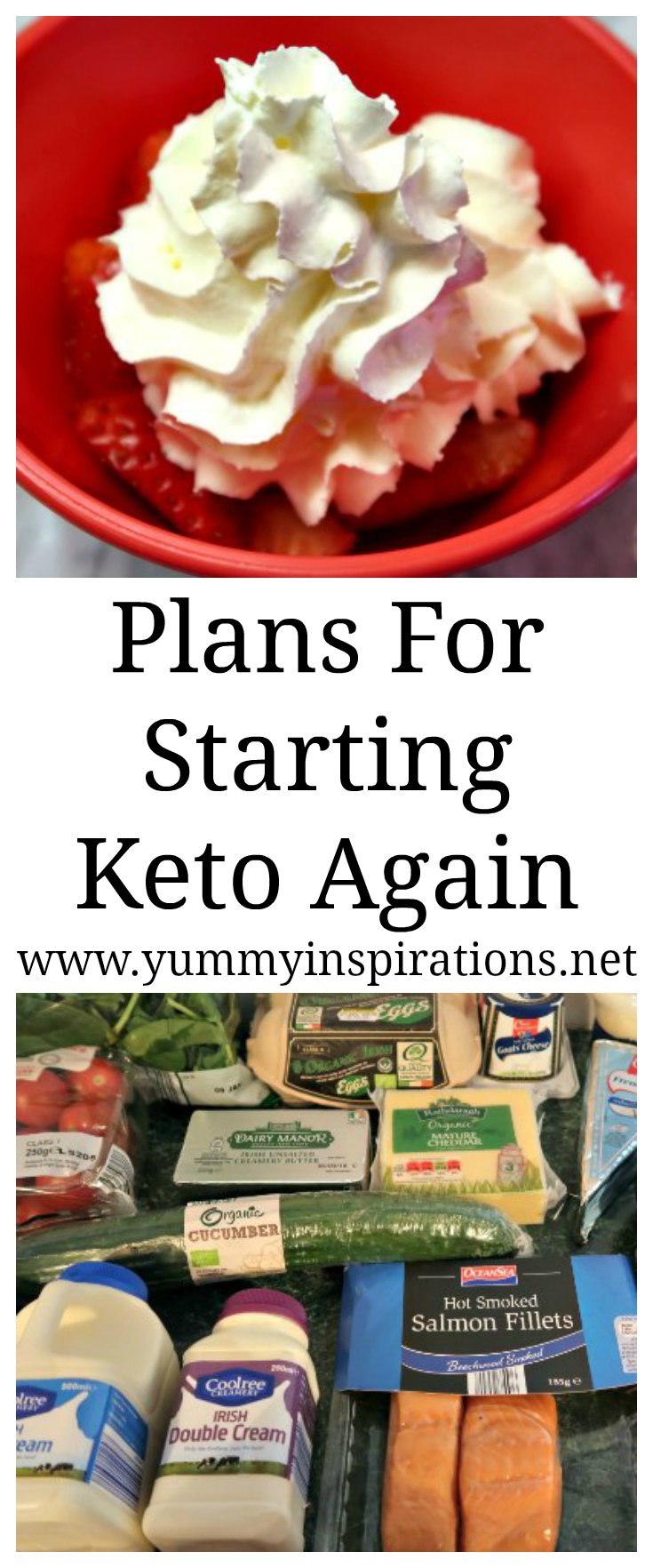 I'm writing this at the end of January and through the month of February you can expect loads of new content while I'm starting keto again. I've been filling my notebook with even more recipes I want to create and share with you.
So, make sure that you're subscribed to receive the weekly newsletter – so you never miss a single Yummy Inspiration!
If you'd like to join me and get started with Keto, or back onto it again, then here are some posts to inspire you:
Keto Tips For Beginners – tried and tested tips to get started with the Keto Diet.
How To Get Into Ketosis – the steps I take to get into Ketosis.
How To Start The Keto Diet – the steps to take to get started with the Keto Way.
7 Day Keto Diet Plan – a week of meal ideas to inspire you with low carb breakfasts, lunches and dinners.
Subscribe to receive the FREE weekly newsletter, packed full of easy recipes and food inspiration plus exclusive, subscriber only content. As a BONUS you'll also receive a FREE 7 Day Keto Diet Meal Plan. Click here to Subscribe by Email.
Disclaimer – this post is meant for informational post only and should not be construed as medical advice. Please consult with your health professional before making any dietary changes.
Disclosure – this post contains affiliate links.